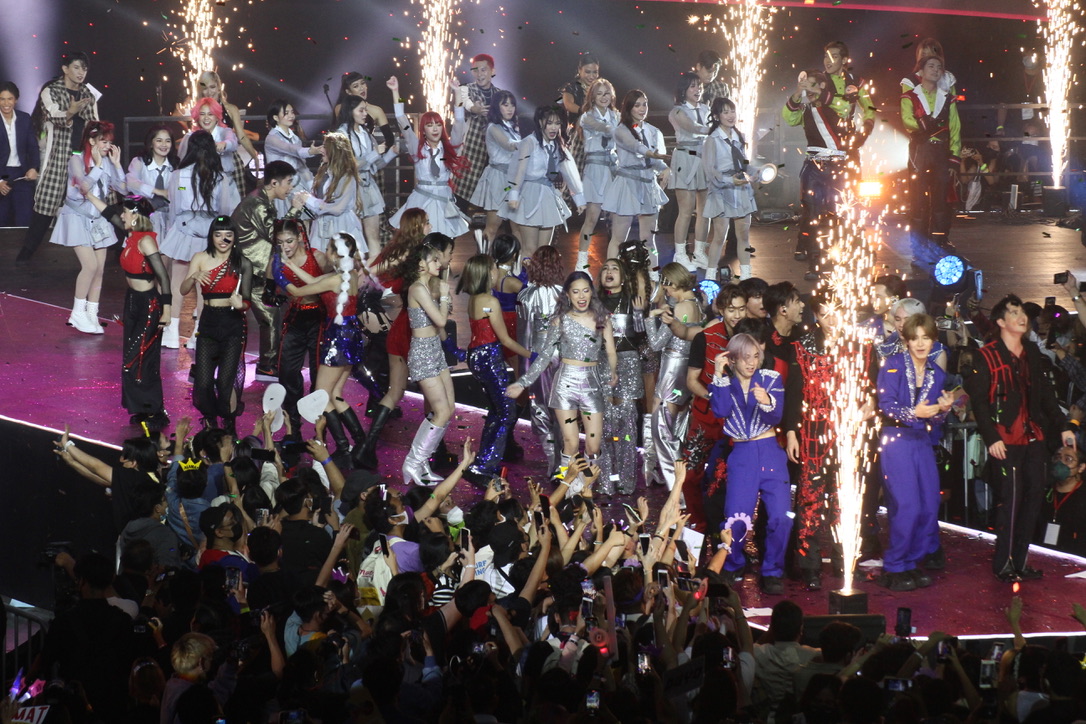 Original Pilipino Music is reaching new heights with the rise of Pinoy Pop or P-pop. Last Friday, the SM Mall of Asia Arena became the country's biggest stage for P-pop as 17 acts performed for the Tugatog Filipino Music Festival.
Tugatog, an Ant Savvy Creatives and Entertainment Inc. (ASCEI) production, featured a lineup that included 1st.One, Alamat, Bini, BGYO, Calista, Daydream, Dione, G22, LITZ, MNL48, P-Pop Generation, Press Hit Play, R-Rules, VXON, Yara, The Juans and Zack Tabudlo, offering over six hours of non-stop music collaboration and celebration.
"The concert is all that we dreamt of," said ASCEI Chief Executive Officer Sarah Ruth Matias. "We were ecstatic with how everything went. Big props to our ever-hardworking team, especially our P-Pop and OPM artists who have been working so hard to put forth a great show."
On top of their solo stages, the P-Pop groups were also part of never-before-seen collaborations and mash-ups. Girl group Bini collaborated with multi-lingual group Alamat with their hits "Na Na Na" and "K bye." Bini also joined girl groups MNL48 and PPOP Generation with their original hits "Born to Win," "River," and "Prinsesa" to open the show. Boy group BGYO joined forces with MNL48 to the tunes of their hit singles "Sabay" and "High Tension."  Litz joined Press Hit Play to perform their original song "Tell Me," while 1st.One and The Juans were dubbed as 1st.Juans for their collab performance of "Atin Ang Mundo."  Boy groups 1st.One, VXON, BGYO, and Alamat also joined forces with their hits "Shout Out," "The Beast," "The Baddest," and "Kasmala."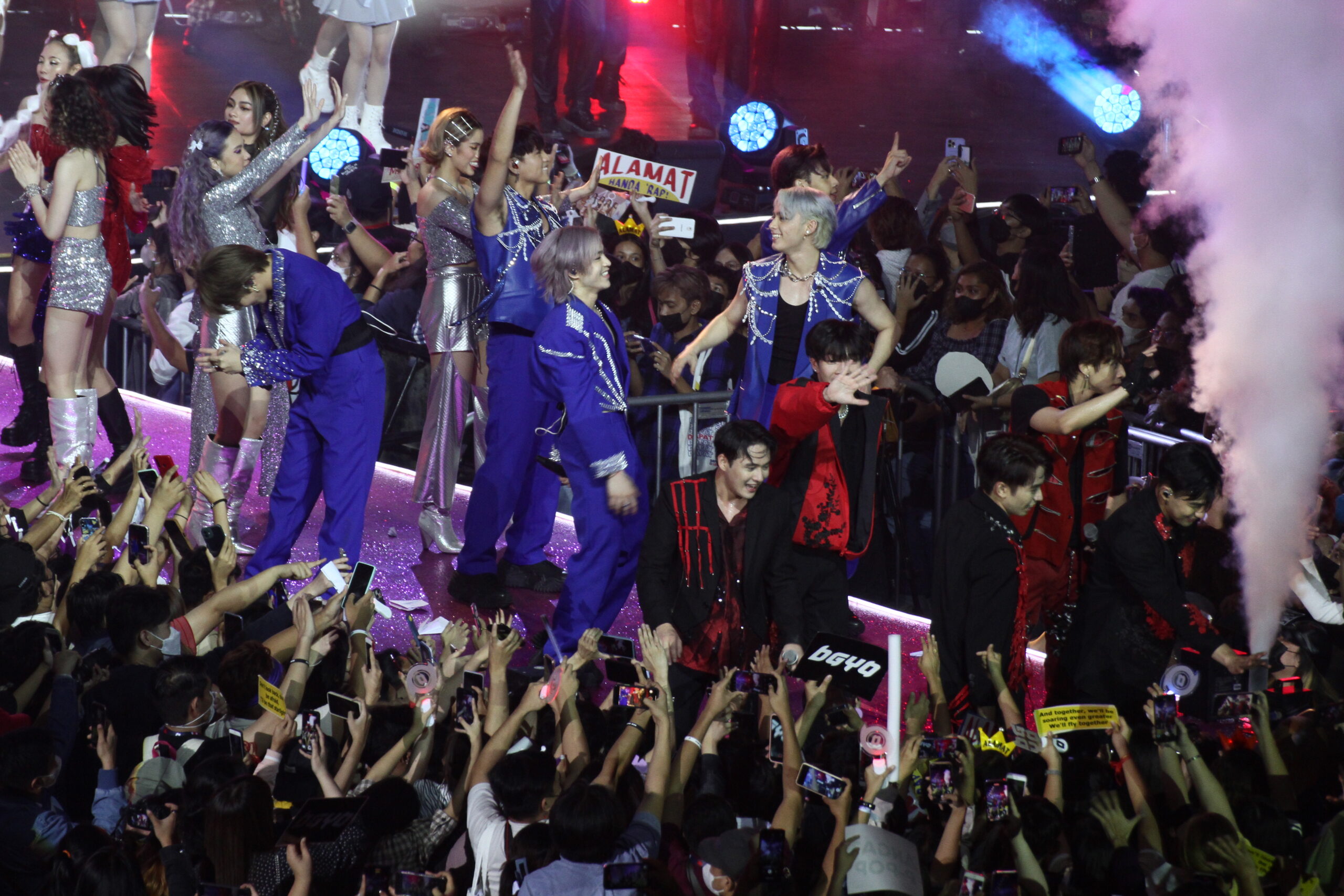 The new crop of P-Pop and OPM talents also brought another layer of funk out of Pinoy hits—both in the present and from the past—including Maymay Entrata's self-love anthem "Amakabogera" performed by P-Pop Generation, R-Rules, and Calista, the crowd favorite "Dati" as popularized by Quest, Sam Concepcion, and Tippy Dos Santos performed by Press Hit Play and Yara which arranged in a medley with Thyro and Yumi's powerful collab "Triangulo" performed by Vxon and Daydream, and then Gloc-9's immortal "Sumayaw Ka" powerfully rendered by G22 and Dione.
A merger of the past and future of OPM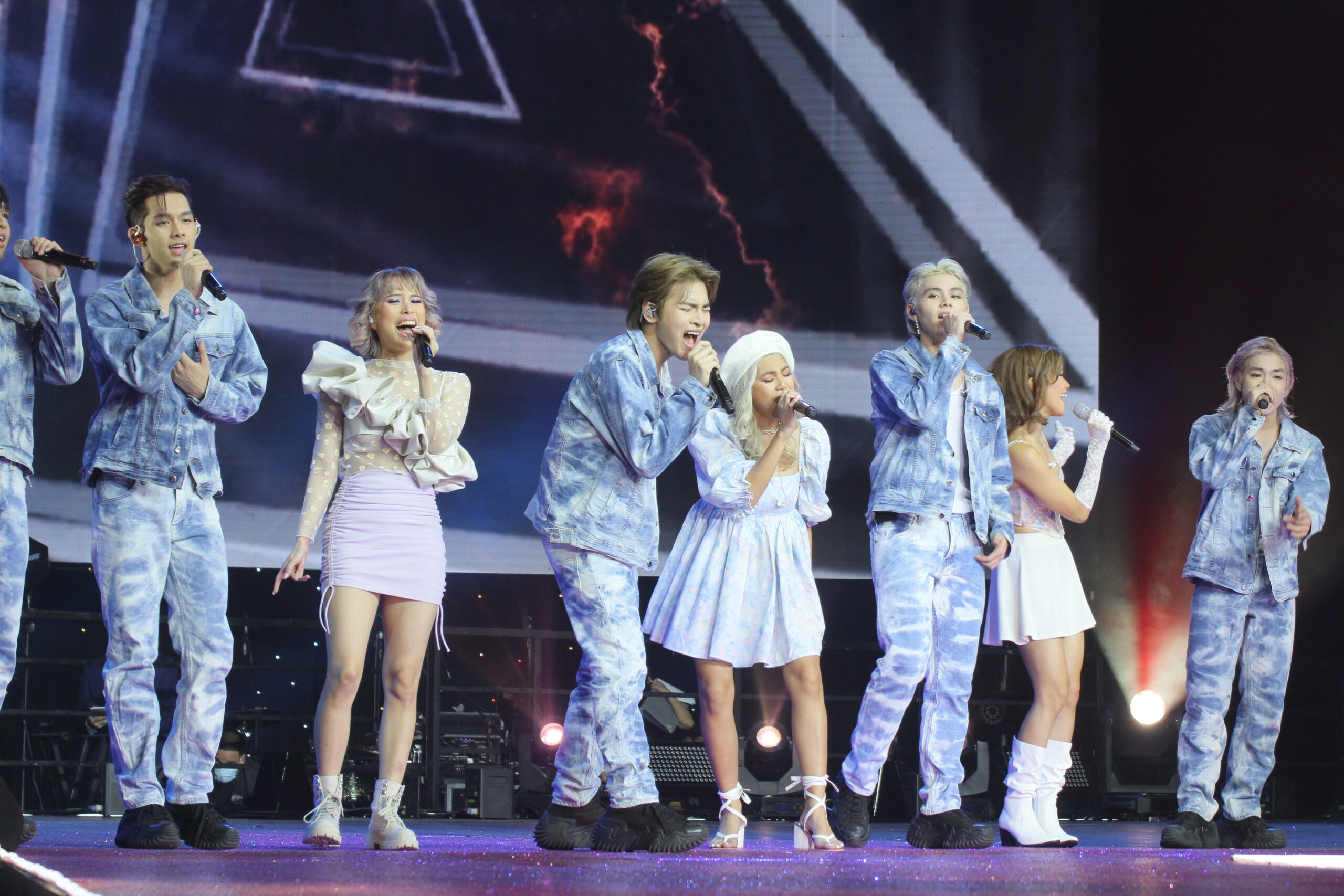 A little known fact about Tugatog Filipino Music Festival is the amount of talent that was put into it. The P-Pop groups have all shown their singing and dancing prowesses, but behind the scenes are a group of stalwarts in the Filipino music industry.
Tugatog's musical director and arranger, Nikko Rivera, is one of the most sought-after musical arranger and director of his generation. He is joined by Ria Osorio as concert musical director and on keyboard, Karel Honasan on bass, Ardie de Guzman on guitars, Jay Agustin on keyboards, and Otep Concepcion on drums.
Suey Medina, Yosha Honasan, and Jimmy Tadlip also supported the rising artists as background vocals.
Fans are crucial to making the concert happen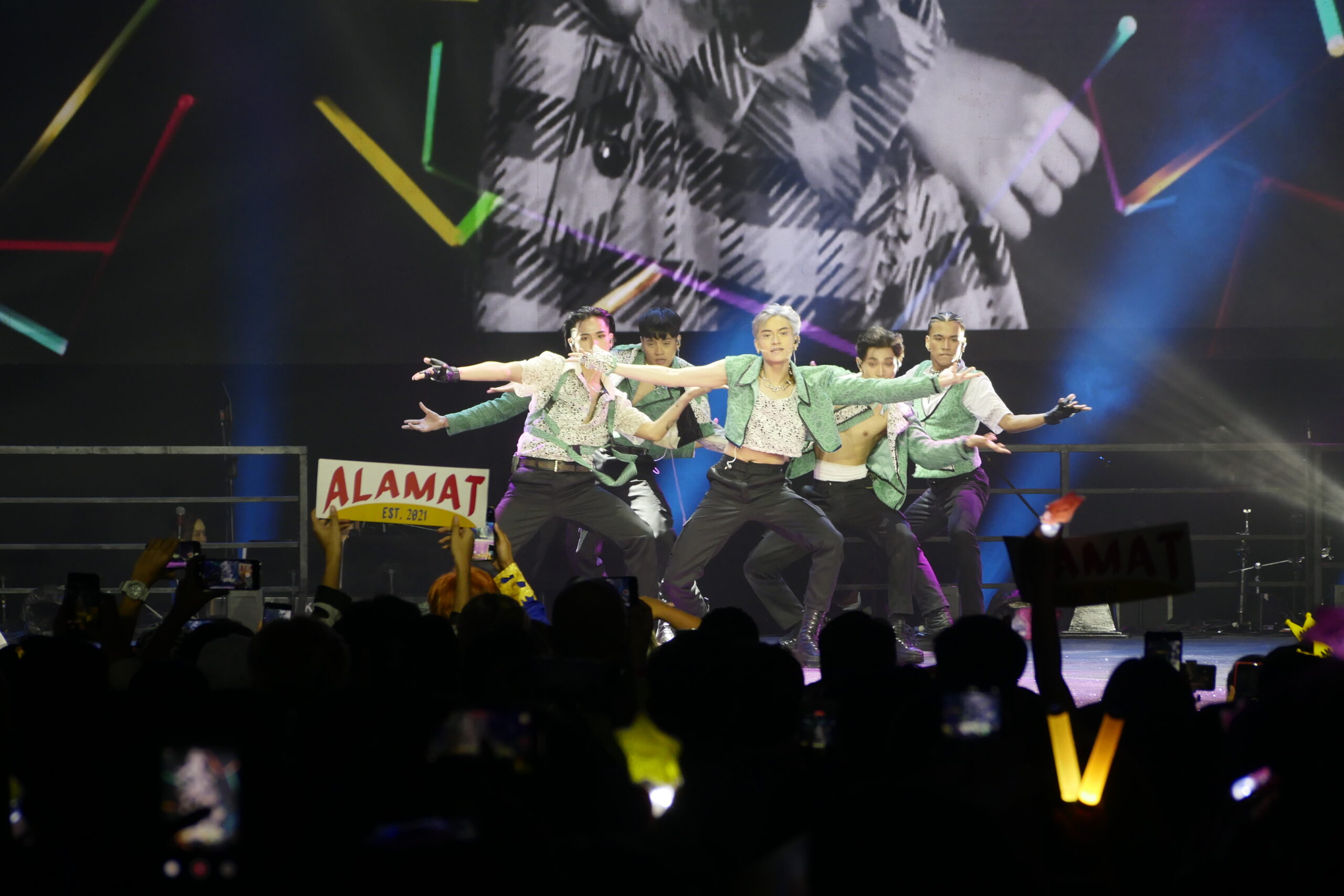 The long lines of P-Pop and OPM fans that snaked around the SM MOA Arena and online have responded to the collective call of every Tugatog artist to chant loud and proud for Pinoy music, making Tugatog the biggest music festival Filipino concert-goers and streamers have ever gone to during the pandemic.
"It's the transformative power of music to bring people together that pushed us to produce this concert in the first place," Matias said. "I'm sure I am not alone in saying that the pandemic has made everyone crave for activities like attending concerts," she added.
For Anj Heruela, Communications and Strategy Executive Director of ASCEI, Tugatog would be impossible without the fans who showed support to their respective P-Pop idols and OPM favorites.
"Fans ask for a concert and we respond not just with a concert but a gathering where they will see something more from their idols as they also connect with other fans. Beyond bringing performances to life on a live stage, we want to bring together a whole community that fuels the love for OPM," Heruela said.
The fans' outpouring of support during the event showed how much further Pinoy music can go when given the right platform. As part of Tugatog's goal to showcase Filipino artistry to more Filipinos, the event was live streamed for free with the help of Ulam Mama as well as its co-presenters KUMU, realme, and Coke Studio.
Pinoy music scene 'more than alive'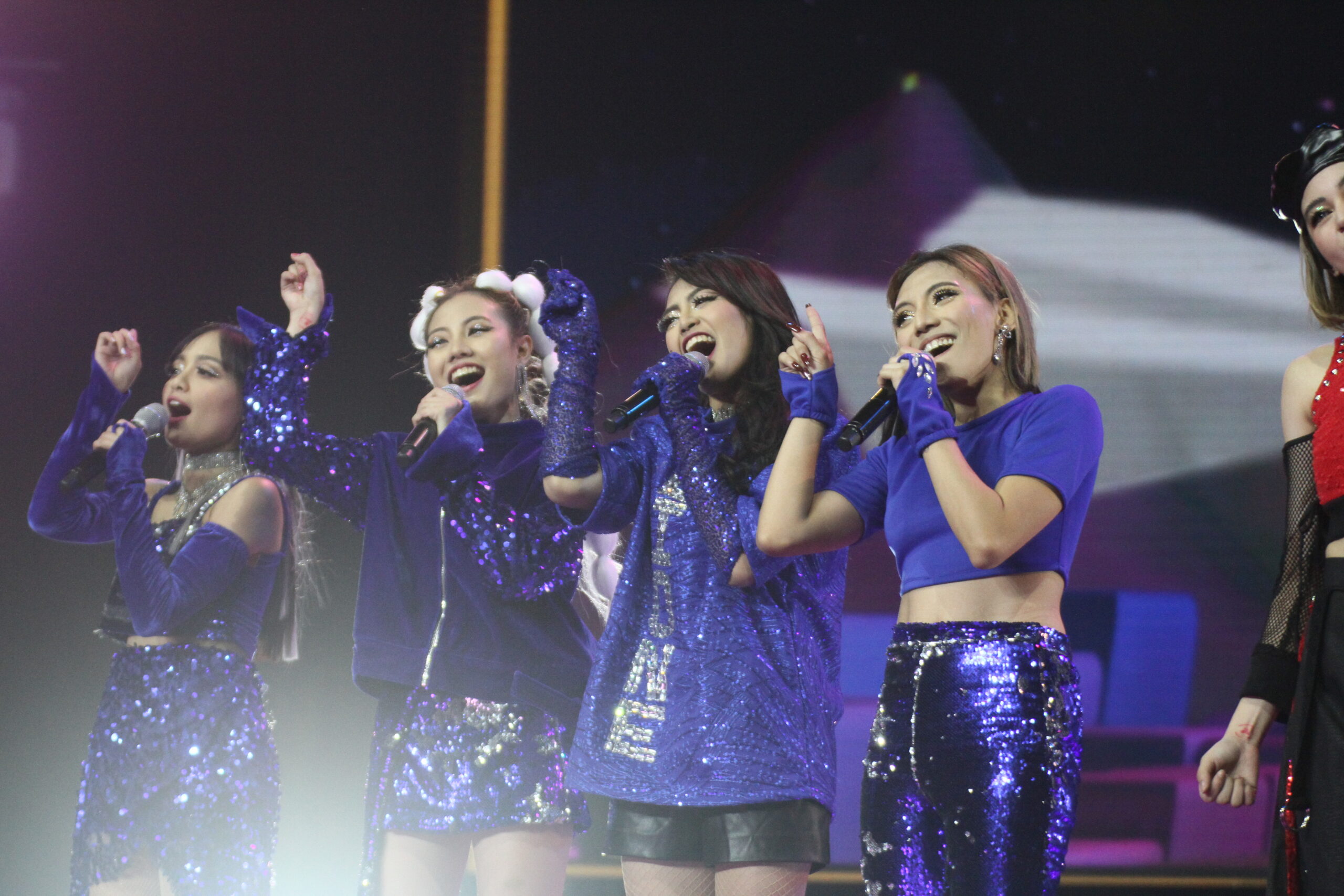 A few years from now, when a new wave of local artists will have made their debut, what lies exactly for the future of Pinoy music? Where is it headed?
"It's headed towards reaching a global audience. Music constantly evolves and we're here for that, to celebrate how it peaks and changes every time," Heruela said. "At Tugatog, we put the spotlight on Filipino music—no matter the genre—created by Filipinos for their kababayans, ready to be appreciated worldwide."
The state of the local music scene, according to Matias, is more than alive. Asked for a comment on the future of Tugatog, Matias said: "Who knows what's next? There are a lot of possibilities."