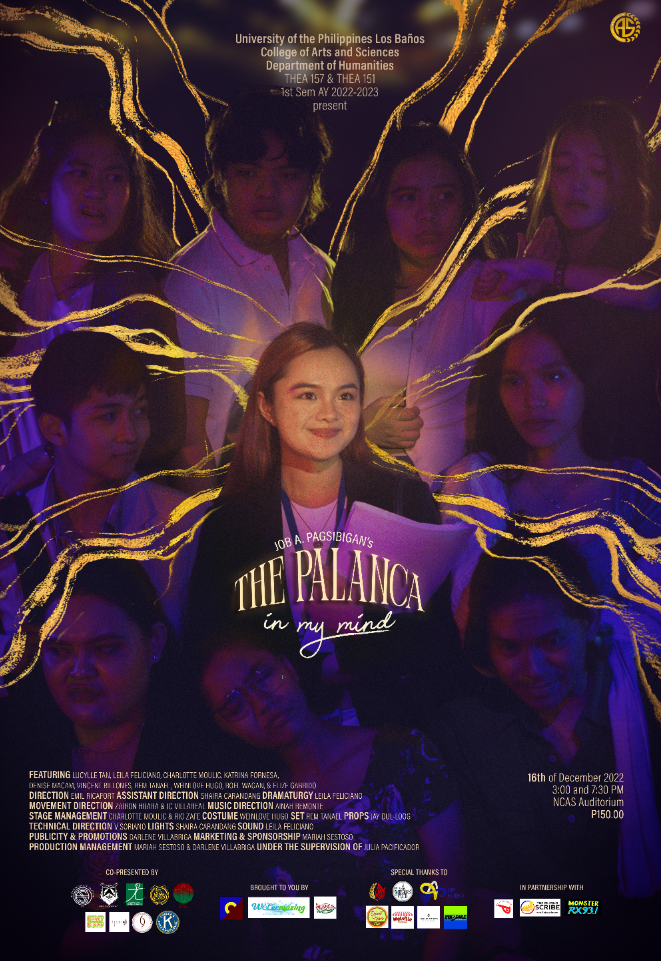 After almost two years with no live theatre, the curtains are drawn and the spotlight shines upon the stage once more.
With the return of face-to-face classes, the campus theatre scene also reawakens with "The Palanca in My Mind" written by Job A. Pagsibigan and staged by Communication Arts students from the University of the Philippines Los Baños (UPLB). This milestone is exciting for both freshman and returning theater students alike as this marks their first live production since the pandemic.
The play lets us dive into the imagination of Dory, a starry-eyed call center agent on her way to submit her script to the Palanca Awards: the most prestigious literary award for Philippine writers. Different challenges arise as she takes the first leap in making her fantasy of becoming an award-winning playwright come true. Will reality be as good as the Palanca in her mind?
This production is part of the Festival on Literature and the Creative Arts in celebration of the 50th Founding Anniversary of UPLB's College of Arts and Sciences. It will premiere on December 16, 2022, at the NCAS Auditorium, UPLB.
Tickets are available at P150 through this link: tinyurl.com/PalancaInMyElbiTix