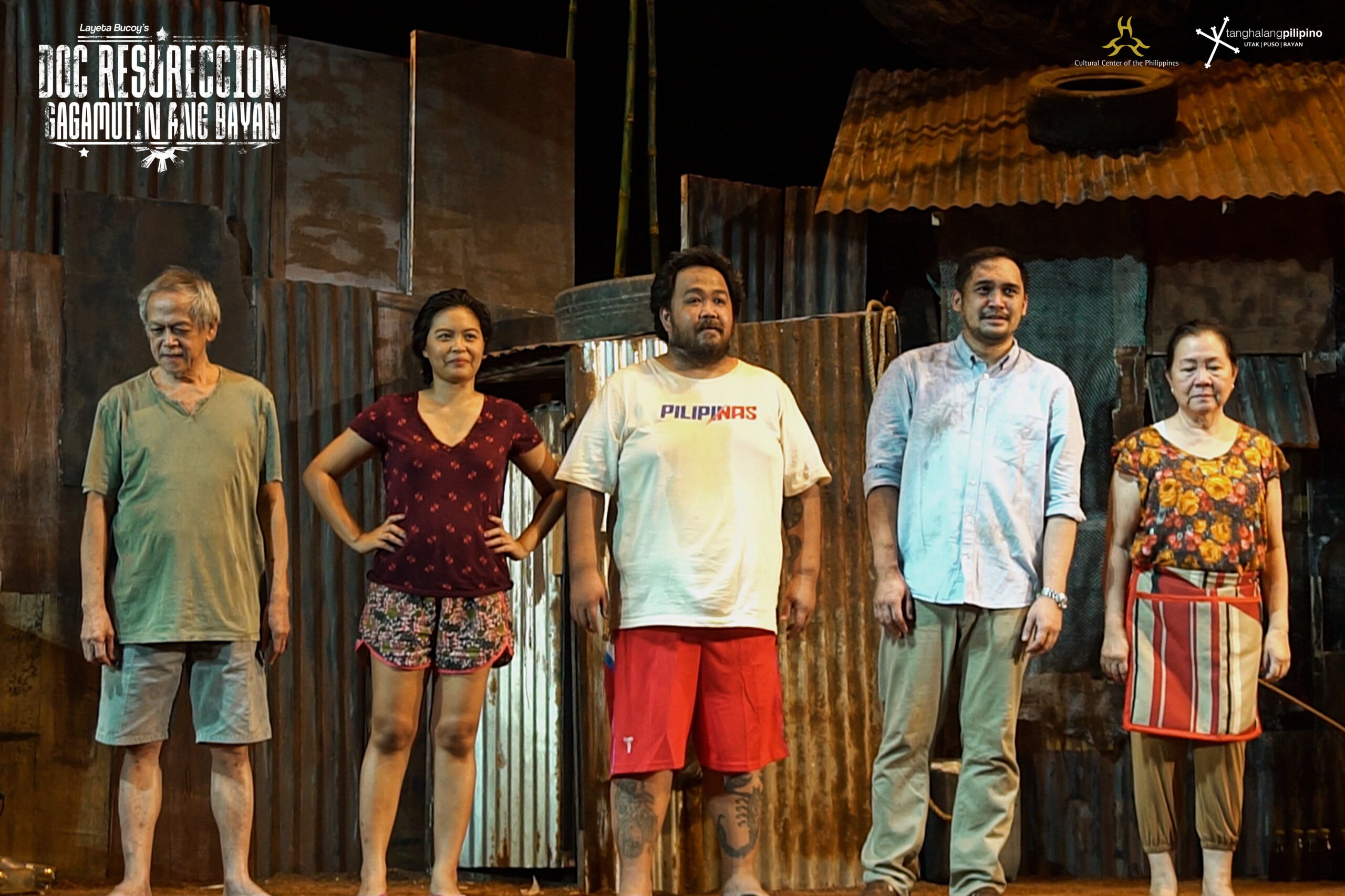 For its first offering this year and part of its 35th season, Tanghalang Pilipino brings back Layeta Bucoy's critically acclaimed masterpiece "Doc Resureccion: Gagamutin Ang Bayan," this time on the virtual stage.
"'Doc Resureccion' is the first film project of TP as it pivots to film production under the 'new normal' due to the worldwide pandemic. Its topic is timely in Philippine society as the 2022 national elections draw near, but corruption all over the world makes it relevant even for other audiences," said Bucoy.
Set in a poor fishing village, the one-act is about an idealistic young doctor, Jess Resureccion, who is running for mayor, promising to help uplift the status of its residents. But standing in his way is his good-for-nothing cousin, Boy Pogi Resureccion, who was paid by the incumbent mayor to run as a nuisance candidate and hopefully spoil the votes for Jess.
The entire plot shows Jess as he tries to convince his cousin to withdraw his candidacy. The two men nervously dance around the issue as they catch up with each other and even fondly recall the fun times they shared when they were younger.
But despite the pleasantries, the tension between the two men is unmistakable. Slowly, deep-seated jealousy and even hatred simmered through their discussion before erupting in an act of violence that had been foretold but was unexpected nonetheless.
When "Doc Resureccion" debuted in 2009 for the Virgin Labfest, it created a cult following. Virgin Labfest is the annual festival of untried, untested and yet-to-be-staged plays by members of The Writers Bloc held every year at the Cultural Center of the Philippines in cooperation with TP.
Due to its crowd-drawing appeal, "Doc Resureccion" was restaged in 2010 as part of the festival's Revisited Set. It had its third staging in 2012 as part of "Eyeball," a collection of four one-act plays that were part of TP's 25th season.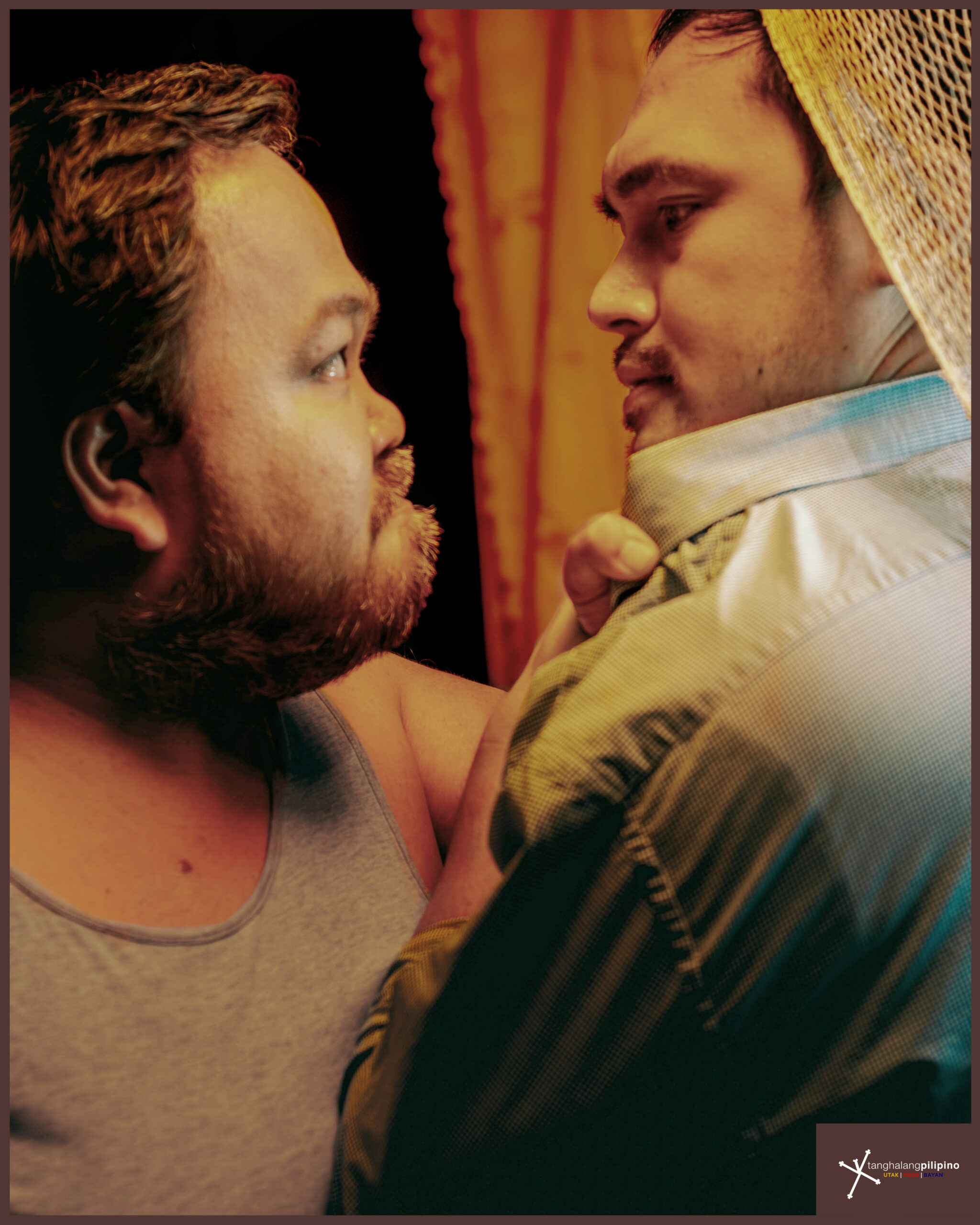 Directed by theater veteran Dennis Marasigan, the cast is composed of Gawad Buhay best actor awardee Marco Viaña as Doc Jess Resureccion, Jonathan Tadioan as Boy Pogi Resureccion, 2021 Gawad Urian best actor awardee Nanding Josef as Pang, Gawad Buhay best actress awardee Sherry Lara as Mang and Lhorvie Nuevo as Elsa.
Marasigan, who is also the play's lighting designer said, "The film is set amidst the background of local elections, but the more important topic that it raises is the universal phenomenon of 'othering' resulting in wider chasms and schisms within a society, even among blood relatives as exemplified by the main characters, Doc "Jess" Resurreccion and his cousin, Boy "Pogi Resurreccion."
Josef, who is also artistic director of TP, said, "Our country is currently looking forward to open a new chapter in its history as a nation. With renewed vitality and great hope, we Filipinos are aiming for a renaissance, or a 'Resureccion'."
Other members of the artistic team are assistant director Antonette Go, director for photography Pong Ignacio, music and sound designer TJ Ramos, set designer Ohm David and costume designer Daniel Gregorio with photography and poster design by Paw Castilllo.
"Doc Resureccion" streams from April 17 to April 30. Tickets are available on Ticket2Me.net or through this link, https://ticket2me.net/e/34853. For show buyers, email tanghalangpilipinomarketing@gmail.com