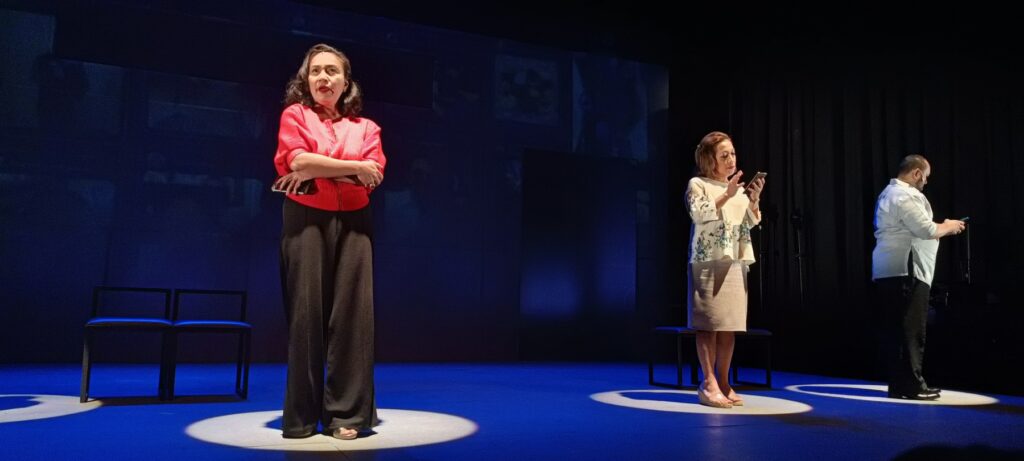 How do we reconcile our differences in a world of free speech and seemingly polarizing political stances when our most valued relationship is at stake? The story begins with the introduction of the two families—the Medinas and the Valderamas. It all started in an intimate dinner inside the house of the Medinas when the argument arises on how the Duterte government's radical rules and policies implementation ended up in a gruesome, morbid and an EJK type of justice as a solution to end criminality and corruption in our country. Both families have their strong viewpoint about Duterte that almost ruined the dinner, but they mutually ended it by setting aside their differences and deciding never to talk about politics during the whole dinnertime.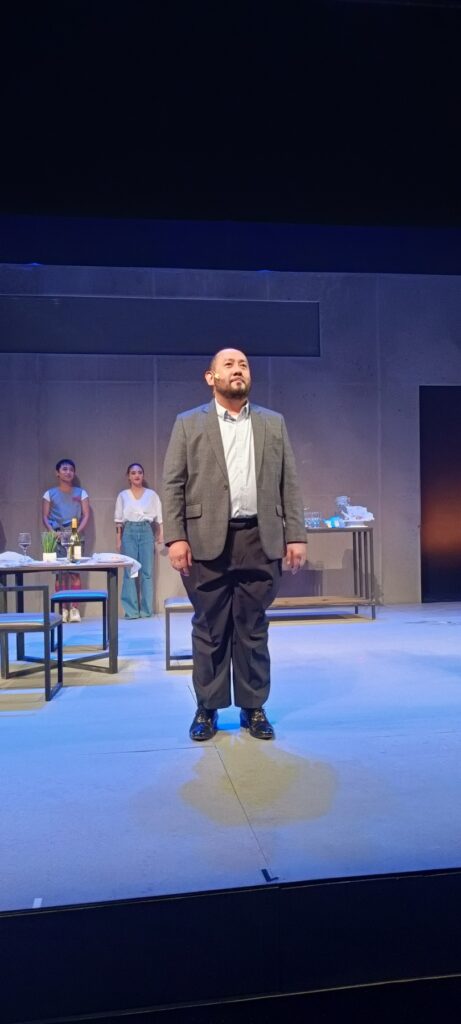 The time goes by, and we all know how social media becomes a major part of our lives, especially in voicing our opinions, objections, and dismay; this also includes spreading wrong information, protecting politicians, justifying the EJK, and many more. The character of Bert Medina, played by Randy Medel Villarama, falls victim to this kind of information enabled by his wife, Dina Medina, played by Stella Canete-Mendoza, and his daughter, Mica, played by Hariette Mozelle. Ely, played by Reb Atadero, the husband of Mica, might be caught in the crossfire of two opposing political stances, but he has his own plot twist at the end of the story.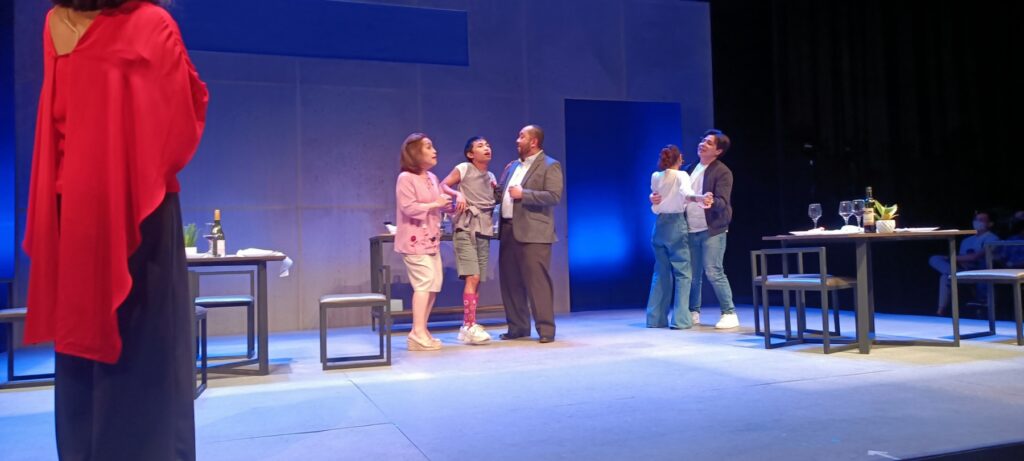 The cold war between the two families continues and grows even more when the candidates for the next election are announced. The family of Fred Valderama, played by Jojo Cayabyab, and Stella Valderama, played by Frances Makil-Ignacio, almost shouted for joy when they heard that Leni Robredo would run against Bongbong Marcos. Their son Norby, played by Phi Palmos, immediately ran to the volunteer center to help campaign for Leni as part of "DRAG for Leni", that is D.R.A.G. emphasize on the spelling to avoid red tagging. Phi's character and portrayal give a different kind of humor that lightens up but does not drown out the real issue of how we should fight for what is true, what is right, and what is factual.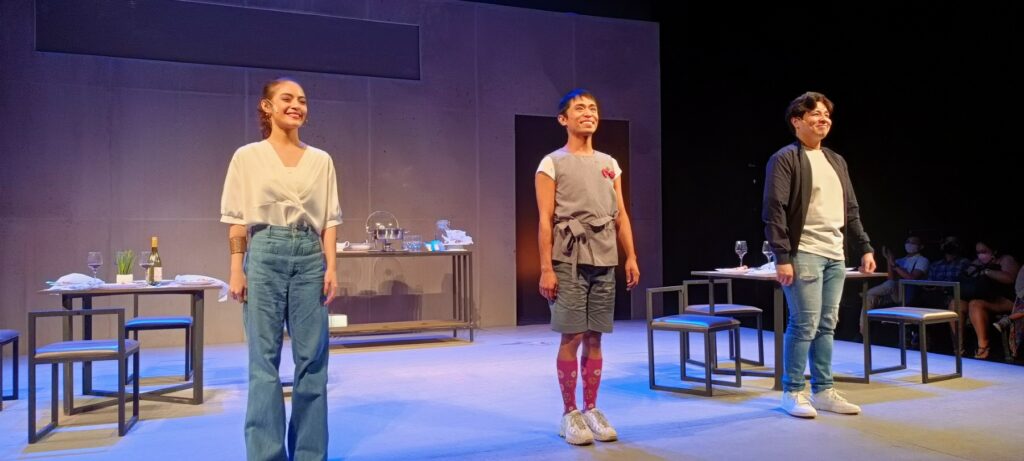 The story ended in an unexpected reconciliation dinner: the rule had been broken, discourse had been given, tiramisu cake had been wasted, and a gun had been pulled. Now the question is, how far can you protect the people around you, and how far will you fight for your principles?
The Reconciliation Dinner is directed by Dexter Santos and written by Floy Quintos. It was staged by Dulaang UP and held in the UP Theater Main Hall Stage.
Written and Photos : Tony Yson