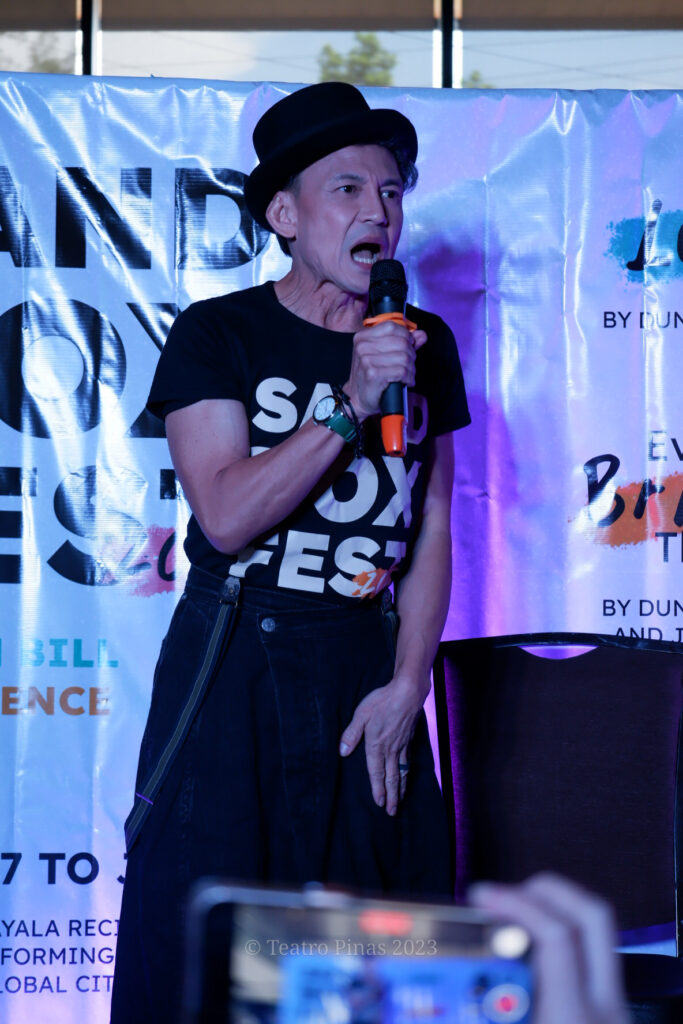 Jon Santos joins The Sandbox Collective's SANDBOX FEST 2023 to bring a Filipino-translated performance of Duncan Macmillan and Johnny Donahoe's Every Brilliant Thing to the local stage.
More recently, Santos made waves in the Philippine drag scene after being one of the alternating judges on the hit reality show Drag Race Philippines, a local franchise of RuPaul's Drag Race.
Every Brilliant Thing is a one-act, interactive play that follows the story of a young child growing up with a parent suffering from mental illness.
The show has been staged in multiple countries and has also been translated into different languages such as Mandarin, Arabic, Spanish, and Hebrew. Tasked with Every Brilliant Thing's Filipino translation is award-winning playwright, translator, actor, and director Guelan Luarca.
Luarca was the recipient of the 2022 Gawad Rolando Tinio Translator's Prize by the National Commission for Culture and the Arts.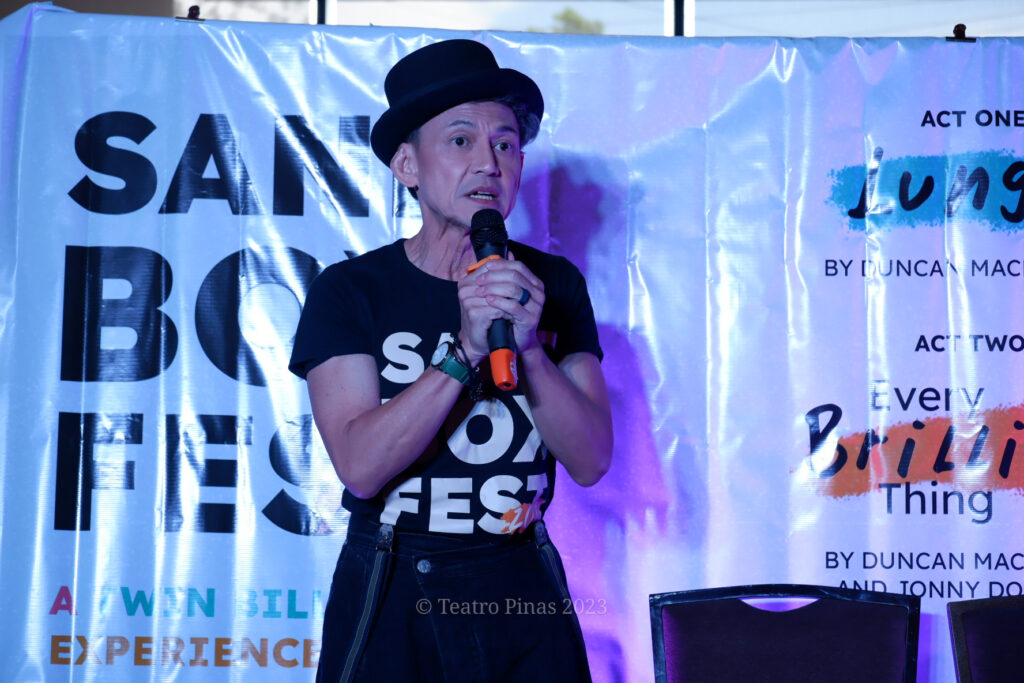 With its Filipino version ready to take the stage, Every Brilliant Thing expands its reach and potential by giving Filipino audiences the opportunity to discuss mental health in a safe space and through their native language.
What The Sandbox Collective hopes to achieve through this original translation is to continue to normalize the conversation on mental health and to encourage healthy discourse in the Philippines where depression and grief continue to be taboo topics among more traditional households.
Catch Jon Santos #SandboxFest2023 at the Zobel de Ayala Recital Hall, Maybank Performing Arts Theater, Taguig City from June 17 – July 15 2023.
Tickets are. Ow available through Ticketworld or The Sandbox Collective at +639171525560