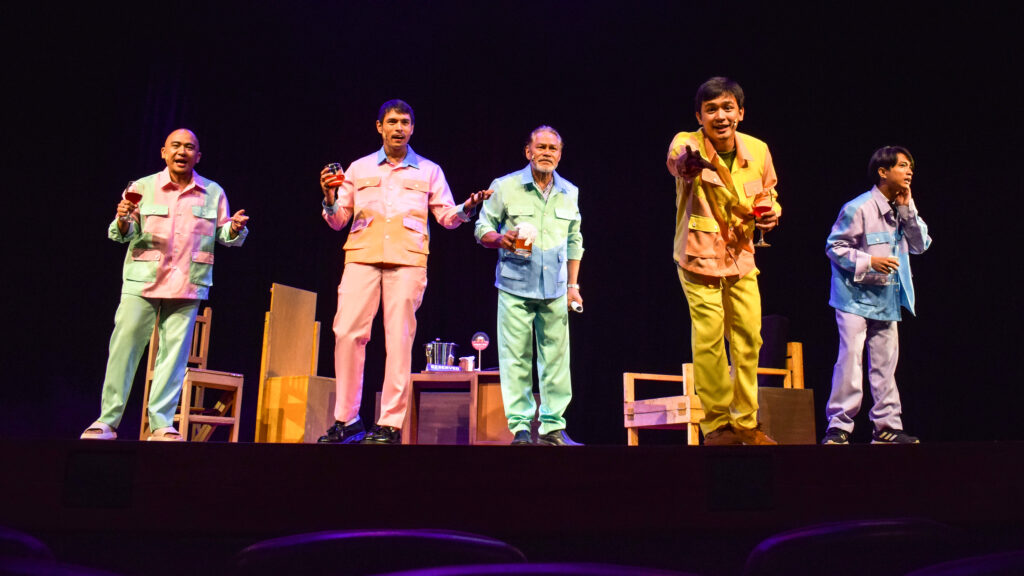 The much-awaited provocative play of the year makes its explosive debut this Saturday, April 15, at the RCBC Theater in Makati as DickTalk stages its brave and eye-opening monologues "about dicks, for those who have dicks, for those who want to have dicks, and those who love them."
Produced by V-Roll Media Ventures, in cooperation with Trifecta Brand Lab, Marikit Artist Management and CMB Films, DickTalk makes an entertainingly funny yet thought-provoking exploration of masculinity and manhood issues. Sure to leave audiences spellbound with their honest and impressive performances are seasoned thespian Archi Adamos, promising and fast-rising artists Gold Aceron and Mikoy Morales, upcoming actor and real-life trans man Nil Nodalo, and critically acclaimed and versatile actor Jake Cuenca.
Under the intelligent and able direction of renowned theater director Phil Noble, DickTalk shines the spotlight on the male perspective and the social issues surrounding "masculinity" while at the same time opening a deeper understanding and sparking reflective conversations among women, gay men, gay women, and the entire LGBTQIA+ community on the true essence of manhood.
"DickTalk is going to be one rollercoaster ride for the audiences. They will laugh, they will cry, they will be shocked – but, most importantly, it will open their minds. This stage play promises to be highly entertaining and thought-provoking while it offers a platform where people can explore gender and sex-related issues without judgment or ridicule," Noble shared. "We hope that this play can spark conversations and bring about a deeper understanding of the complexities of society's perception of manhood and how this affects people's relationships with men."
Five men, four dicks, three social issues, two hours, and one penis extravaganza – find out what makes DickTalk the most explosive theatrical play about the male genitalia ever to be staged in the country!
Be sure to catch DickTalk during its limited run from April 15-23 at the Carlos P. Romulo Auditorium, RCBC Plaza, Makati. Tickets are available on Ticketworld via https://premier.ticketworld.com.ph/, with prices ranging from P2,000 for Balcony, P2,500 for Lodge, P3,050 for Orchestra Side, and P3,650 for Orchestra Center.