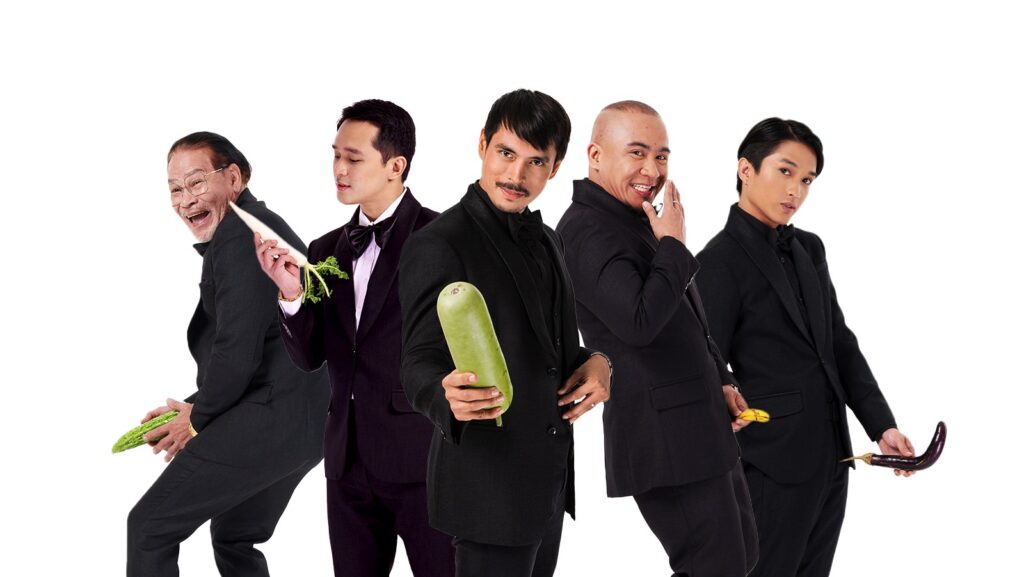 In this digital day and age, when open communication is the norm rather than the exception, some topics still remain spoken in whispers. Take men's privates for instance. A topic still considered to be radical, risky, and risqué especially in a conservative country like the Philippines. Never mind that we landed in PornHub's top 20 countries with the highest daily traffic, according to the website's 2022 year in review.
DickTalk, the much talked about stage play produced by V-Roll Media Ventures, in cooperation with Trifecta Brand Lab, Marikit Artist Management and CMB Films, bravely ignites eye-opening, titillating, and provocative discussions on how the male genitalia remains to be the core from which the centrifugal force of masculinity and manhood emanates and how it affects relationships across all genders.
Helmed by renowned veteran theater director, Phil Noble, DickTalk challenges stereotypes and outdated notions on how men's dicks, penises, wieners, juniors, junks, or "titi" define their manhood. This much-anticipated theatrical production is set to entertain and enlighten theater aficionados with very funny yet thought-provoking performances of seasoned thespian Archi Adamos, promising and fast-rising artists Gold Aceron and Mikoy Morales, upcoming trans man actor Nil Nodalo, and critically acclaimed and versatile actor Jake Cuenca in their respective monologues about their dicks, their masculinity, and their manhood.
"It's a theatrical play about dicks, for those who have dicks, for those who want to have dicks, and for those who love them."
"With a play that is entitled DickTalk which obviously has the male genitalia at the center of its topic. We intend to talk not only to straight men and women. While we do encourage straight men to come and view the reflection of their own desires and sentiments from the points of view of their dicks and masculinity in the five characters of DickTalk, we also want to invite gay men, gay women, and the entire LGBTQIA+ community to take part in the talk. We can assure everyone of a better understanding of how men feel in different stages of their lives. This can help improve relationships and facilitate more open communication as DickTalk promises to spark conversations with men and about men and their dicks. Usapang titi talaga!"
Bakit kailangang pag-usapan ang titi? Because underneath the skin, lies a bigger and deeper issue. A more personal, psychological and emotional story that is worth everyone's deeper understanding.
DAHIL ANG TITI MAN AY MAY PUSO.
DickTalk will have a very limited run from April 15-23, 2023 at the RCBC Theater, Makati City. Tickets are now available on Ticketworld via https://premier.ticketworld.com.ph/, with prices ranging from P2,000 for Balcony, P2,500 for Lodge, P3,050 for Orchestra Side, and P3,650 for Orchestra Center.
Be part of this groundbreaking discussion as DickTalk revolutionizes a deeper talk on manhood and strips down the layers of masculinity to its bare minimum "one inch at a time." Buy your tickets now and catch DickTalk, cumming this April 2023