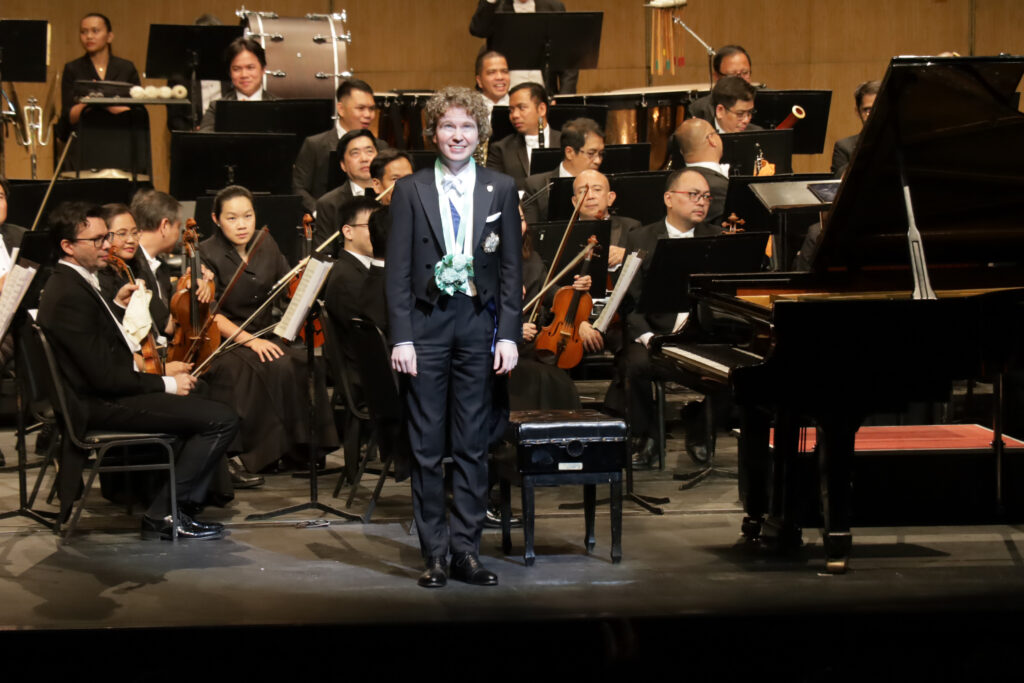 A good live performance is one that creates a connection between the artist and the audience, where the music not only sounds great but also feels emotionally resonant, and this was exactly what renowned Russian pianist Nikolay Khozyainov brought to Manila when he performed as a guest soloist recently.
"It was my first time to come to the Philippines, to perform with the PPO for the Filipino audience. Filipino people and musicians are very passionate and sophisticated people, it was a great joy to present the incredible masterpiece of Rachmaninov for the audience in Manila," said the Russian pianist.
Billed "Russian Masters," the third concert of the Philippine Philharmonic Orchestra for its concert season this year was curated to pay tribute to some of the best Russian composers: Peter Ilich Tchaikovsky, Sergei Rachmaninoff, and Sergei Prokofiev.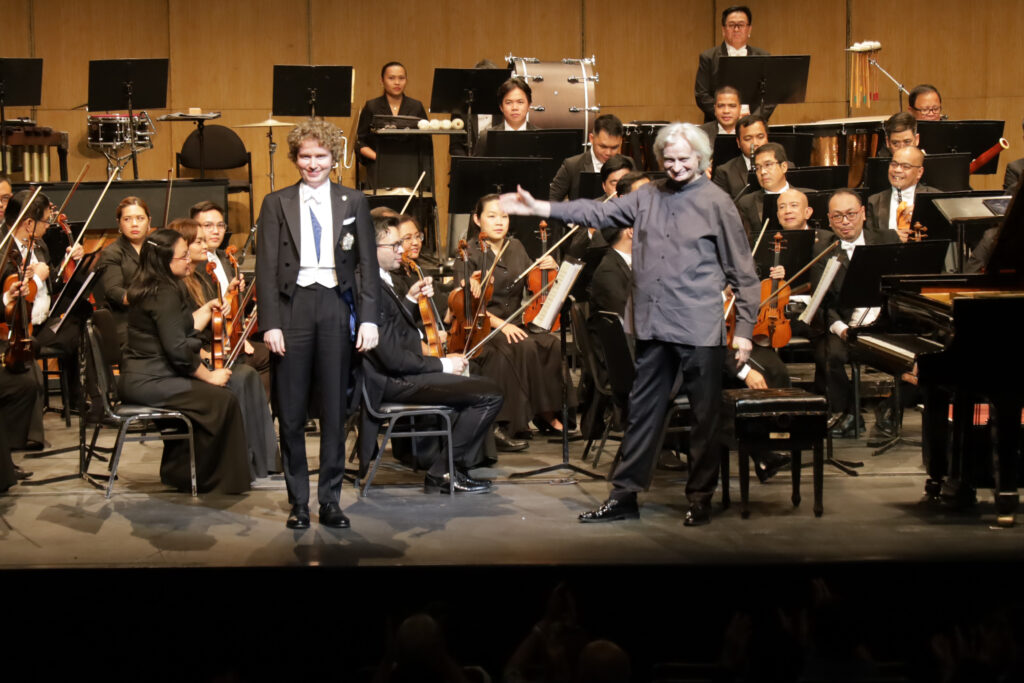 Leading the orchestra was PPO music director Maestro Grzegorz Nowak, with whom Khozyainov has worked with before. When the Maestro invited him to collaborate again, this time in Manila, Khozyainov was more than happy to oblige.
Born in Blagoveshchensk in 1992, a city in the Russian Far East, Khozyainov began to play the piano at the young age of five after hearing classical music in a local music store. "I came up to my mother and told her: 'I want to play music.' I had a desire to make those incredible sounds myself. Piano is like an orchestra for me, I can express any instrument on it, including the human voice," shared Khizyainov.
For a gifted pianist like Khozyainov, the most important aspect of every piece is the emotion that it conveys. Music, after all, has always been a way to bring people together. It has the power to influence and advocate significant movements in the world, especially in preventing conflict and promoting peace.
Performing Rachminoff's Piano Concerto No. 2, one of the most amazing piano concertos in the piano repertoire, for the PPO Concert III, Khozyainov described the whole concerto as a masterpiece that "simply takes your breath away."
"It was written in a very difficult period in Rachmaninoff's life, he had depression and couldn't compose anything. This piece is about overcoming desperate situations and getting to the light despite everything," he expounded.
Khozyainov's personal style when it comes to playing the piano involves going to the source of everything. For him, it is impossible to recreate a piece without knowing the sources.
"That is why I always study all existing manuscripts, all circumstances surrounding the creation of a musical piece. A printed score is good to have, but to really feel the piece with all your heart, you need to dive deeply into the manuscript. This way you can truly understand all the intentions of the composer."
Passion is Khozyainov's driving force. With recitals, concerto engagements, and sold-out performances on all continents at the world's foremost stages, every performance is not just a display of skill, but an expression of his love for the art.
"It's about bringing the essence of the music to life, making each note tell a story that the audience can relate to," concluded Khozyainov.
Through the mastery of the great Russian composers, their music and stories will live on as part of humanity – celebrated and retold over and over again for the many years to come.
The next PPO concert, dubbed "Ode to Joy,"  will premiere on December 8, 2023, 7:30pm, with Franz Liszt's Piano Concerto no. 2 in A and Ludwig van Beethoven's Symphony no. 9, op.125, D minor. Filipino pianist and former CCP president Raul Sunico will perform with the PPO.
The PPO concert season is in partnership with SSI Group, Inc., TBWA\SMP, Ascott Bonifacio Global City, and Lyf Malate Manila.
For more information about the PPO's 39th concert season and their upcoming shows, visit the CCP (www.culturalcenter.gov.ph) and follow the official CCP social media accounts on Facebook, Twitter, and Instagram for the latest updates.