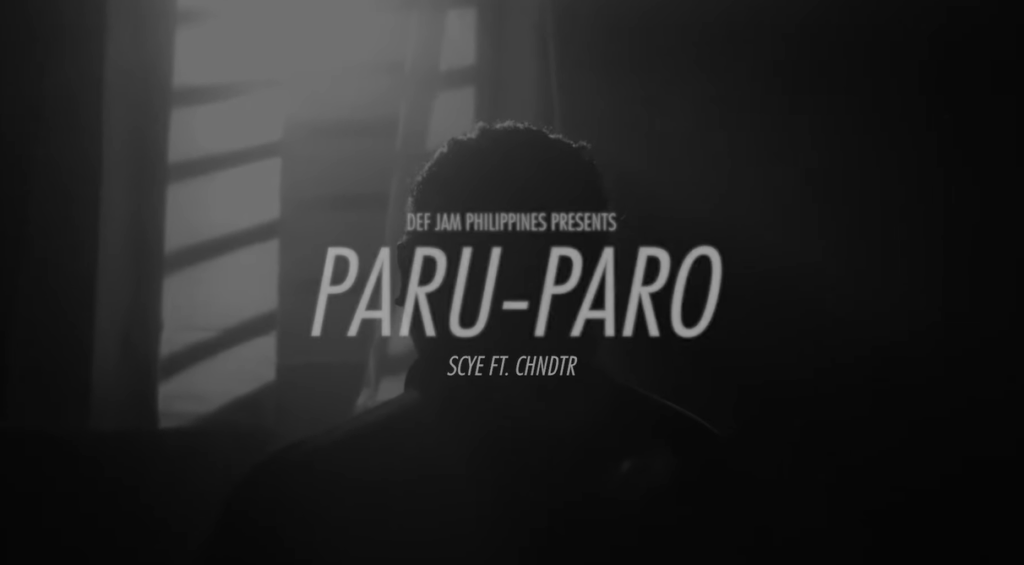 Considered as one of the most promising acts in contemporary Philippine hip-hop, SCYE has successfully established himself as a rapper with incisive songwriting style and undeniable talent. This year alone, the acclaimed rookie has enjoyed prominent attention with the release of his single "Aking Kabanata," which received praises from industry veterans such as Gloc-9, and with a participation on the hip-hop remix of Olivia Rodrigo's chart-topping hit "drivers license," featuring the biggest music acts in Def Jam Southeast Asia.
Now ready to conquer the insurmountable, the Bulacan-based rapper returns on triumphant terms with a new song centered around the importance of tackling mental health and depression with an open mind. Released under Def Jam Philippines, SCYE's latest single "Paru-Paro" is a four-minute urban opus that tells the story of someone battling the demons inside his head.
"The intention of 'Paru-Paro' is to connect with people who are struggling with the traumas they've been going through since childhood that cause them to drown in depression, panic attacks, anxiety and suicidal attempts," rapper SCYE says in a statement. "This song also aims to remind their relatives and friends to give at least a little time to talk to them and listen to their struggles about their mental health issues." According to SCYE, the song also wants to give people who are making fun of the struggles in and out of social media, a matter of perspective in debunking the stigma, and hopefully, normalizing conversations about mental health issues.
Driven by lush strings and soaring instrumentals, "Paru-Paro" also features the vocals of Chin Detera of pop-rock quartet CHNDTR. Chin delivers powerful vocals in the chorus, asking relevant questions that deserve to dominate the public discourse: "Ang buhay ba'y nagbibiro? ako'y nalilito / takbo ng oras, 'di ba hihinto?"
The track is produced by Dennis Cala, whom SCYE started working with last January 2021. "We've experimented a lot in terms of sounds and music details, but we decided to take direction to something more cinematic," SCYE reveals. "We want the production to complement the bigness of the storytelling, and with Chin's haunted vocal delivery adding more emotional weight to the overall appeal of the track, I just couldn't ask for more."