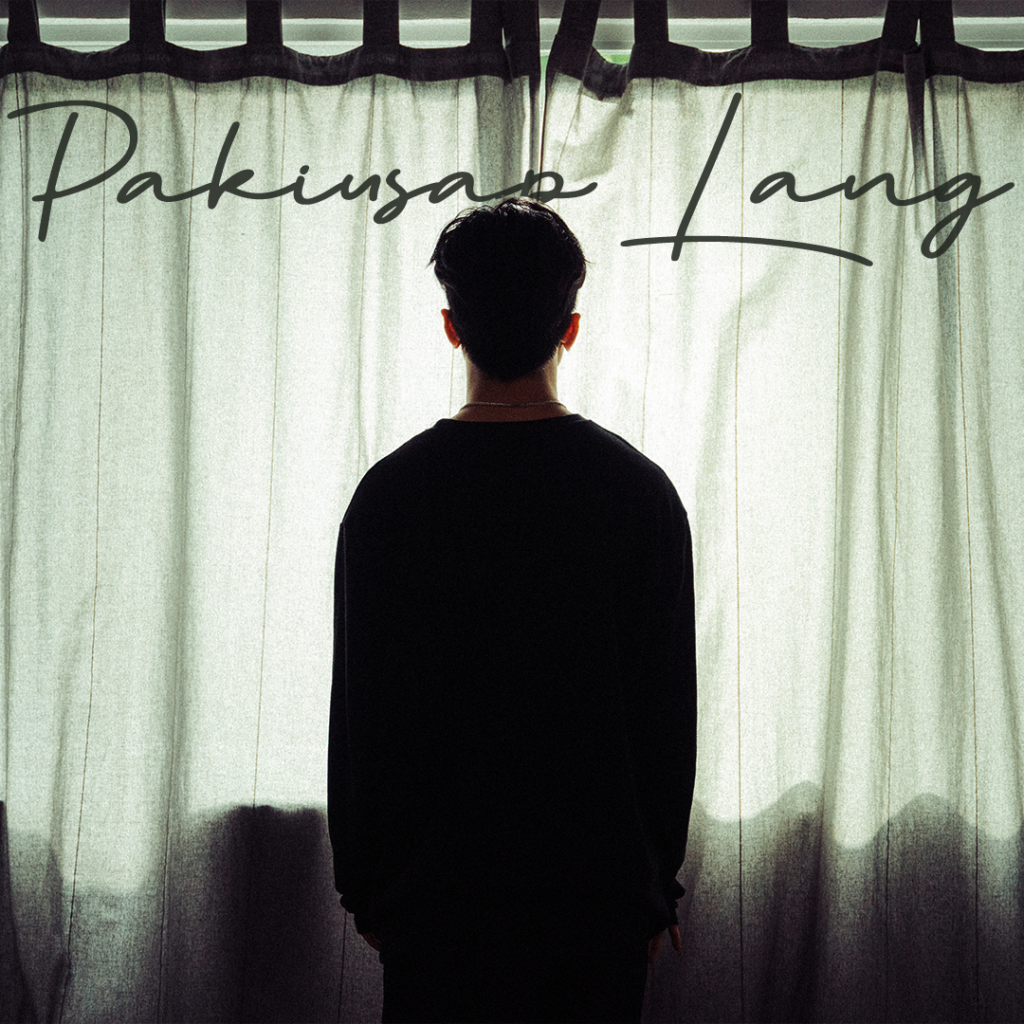 After making his solo debut with the edgy smash "Wild Tonight," SB19's Josh Cullen continues his winning run with the release of his follow-up song under Sony Music Entertainment.
With "Pakiusap Lang," the P-Pop artist demonstrates that there are no four walls that can restrict him when it comes to writing and producing a basic love ballad meshed with trap-laden sounds and hip-hop vocals.
"The lyrics came from my heart, and I wanted to make sure the arrangement and sonic vibe reflected my Filipino hip-hop side," Cullen reveals. "My cousin and his friends helped out with the chorus, and we all had a good time putting it together."
According to SB19's resident lead rapper and sub-vocalist, "Pakiusap Lang" is a song that is based on his personal experiences and thoughts about relationships. He further explains, "It's all about the struggles of maintaining a relationship when you can't be with your partner all the time due to work or other struggles going on in life. The song encourages the listener to hold on and trust the process."
A romantic rap ballad that forays into emotional honesty as much as it does with stylistic finesse, "Pakiusap Lang" shows a different side of Cullen: an entertainer that doesn't need to resort to gimmicks just to prove his point.
The release of the track comes with an upcoming music video that explores the idea of "holding onto the memories of your loved one, even when you know it's time to let go." Directed by frequent collaborator Toothless (who also helmed the MV of SB19's "Bazinga), the visuals bring Cullen's ideas to life and expand on his initial concept with an element of mystery and an understated delivery.
It also stars KAIA members Angela and Charice, who happen to be the main characters in the MV. The two multi-talented artists also dabbled into acting prior to their debut as a P-Pop artist.
Cullen shares, "When I was planning out the music video for 'Pakiusap Lang,' I knew I wanted to create a story that was emotional and impactful. As I was brainstorming ideas, I thought about the possibility of incorporating plot twists into the video, to really capture the viewer's attention. That's when I had the idea to feature KAIA members Angela and Charice in the video. I had worked with them before and knew that they would bring a lot of talent and creativity to the project. Plus, their presence in the video would add an extra layer of intrigue and excitement for viewers. It was a pleasure to work with such talented and dedicated individuals, and I couldn't be happier with how the video turned out."
"Pakiusap Lang" will be included on Josh Cullen's planned first EP, which will be published later this year. According to the emerging multihyphenate, the first album sounds like a blend of hip-hop and pop music, with his cousin Ocho assisting him in producing, conceiving, and refining the tunes. "You can expect a mix of different sounds and genre influences, but overall, it's a reflection of my journey as an artist and a person," Cullen continues.
JOSH CULLEN's "Pakiusap Lang" is out now on all digital music platforms worldwide via Sony Music Entertainment.