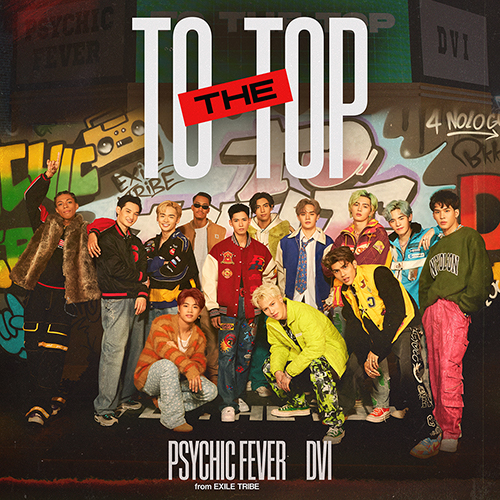 Japanese supergroup, 
PSYCHIC FEVER from EXILE TRIBE
, are back with a brand-new single. This time, a collaboration with upcoming Thai boy group, 
DVI
. The single '
TO THE TOP
' is now available on all major digital streaming platforms.
'TO THE TOP' is a lively and fun Pop, R&B song with optimistic refreshing lyrics that conveys teen spirit by the 2 groups from 2 different music cultures. An energetic song for the new generation, it is one which brings hope to listeners, leading them to the highest goal where they are unstoppable.
Through a signed partnership agreement between the group's management, LDH JAPAN, and HIGH CLOUD ENTERTAINMENT (Thailand), PSYCHIC FEVER from EXILE TRIBE moved all activities to Thailand in September 2022 with an aim to amplify entertainment from Asia to the world through cultural exchange between both Japan and Thailand. Additionally, the group's stay in Thailand has been developed into new YouTube reality series, '
New School Breakin
'. The series documents the members of PSYCHIC FEVER and BALLISTIK BOYZ from EXILE TRIBE taking on everyday challenges in Thailand, and learning more about Thai culture, with the mission to win the hearts of Thai fans and working together with music producers of the T-POP industry.
PSYCHIC FEVER from EXILE TRIBE recently won the 'Next Generation Global' award among other K-Pop artists who have fascinated the world at the 2022 GENIE MUSIC AWARDS (GMA), as well as the 'Asia Rising Star Award' at Thailand's Digital Awards 2022.