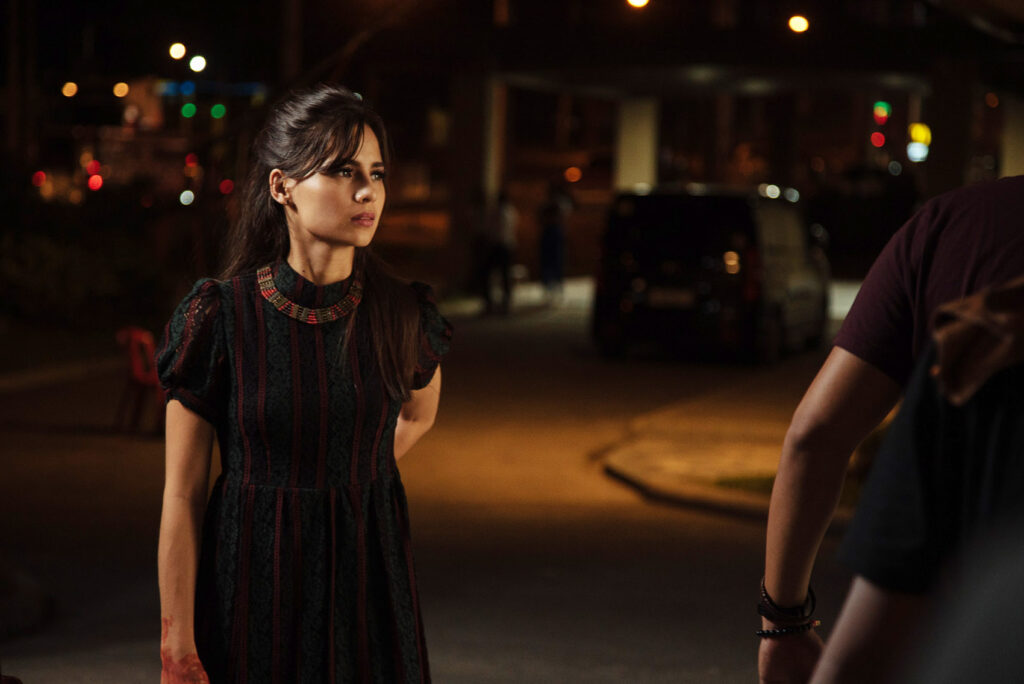 Feeling distressed during these challenging times? The horror movie Midnight In A Perfect World, streaming on Upstream.ph until February 28, might just be the right antidote.
Starring Jasmine Curtis-Smith and Glaiza de Castro, Anthony Falcon, Dino Pastrano, and Bing Pimentel, this new production from Globe Studios tells the story of how four friends try to find a safe house amid a mysterious citywide blackout.
Written and directed by Dodo Dayao, this movie was a top-grosser when it premiered at last year's QCinema International Film Festival. It earned praise from viewers and critics, even landing on many lists of the best films of 2020.
Dayao's sophomore feature earned a place in CNN Philippines' best list, alongside gritty documentaries, remarkable short films, and acclaimed dramas. It also made it to cinemaescapist.com's "11 Best Pinoy Movies of 2020" where it was praised for its unique tale, and chilling cinematography and sound design. The website also described it as "one of the more notable indie members of 2020's Pinoy film repertoire." Likewise, Rappler.com's resident film critic Oggs Cruz included Midnight In a Perfect World among 2020's best, noting that the concept "finds further significance in this pandemic era."
Midnight's own cast and director attest to how horror movies give relief and comfort, especially in crisis situations such as what the world is experiencing now. Whenever Direk Dodo feels stressed (sometimes due to pandemic-induced cabin fever), he gravitates to movies that scare him. He reveals, "Horror films can be emotionally cathartic for me during anxious periods."
Midnight… actor Dino Pastrano says that horror movies can in fact be quite therapeutic and enjoyable. "I am a fan!" he gushes about his fave genre. "As in I cover my eyes during the scariest scenes. I love watching."
Jasmine Curtis-Smith wholeheartedly agrees, "I love horror films," she reiterates. "I enjoy watching when a new one comes out. The spooky vibe? I enjoy it!"
For details and updates about Midnight In a Perfect World, follow UPSTREAM.ph and Globe Studios social media pages /globestusiosph on Facebook and Twitter and @globestudios on Instagram, and follow @midnightinaperfectworldfilm on Instagram.