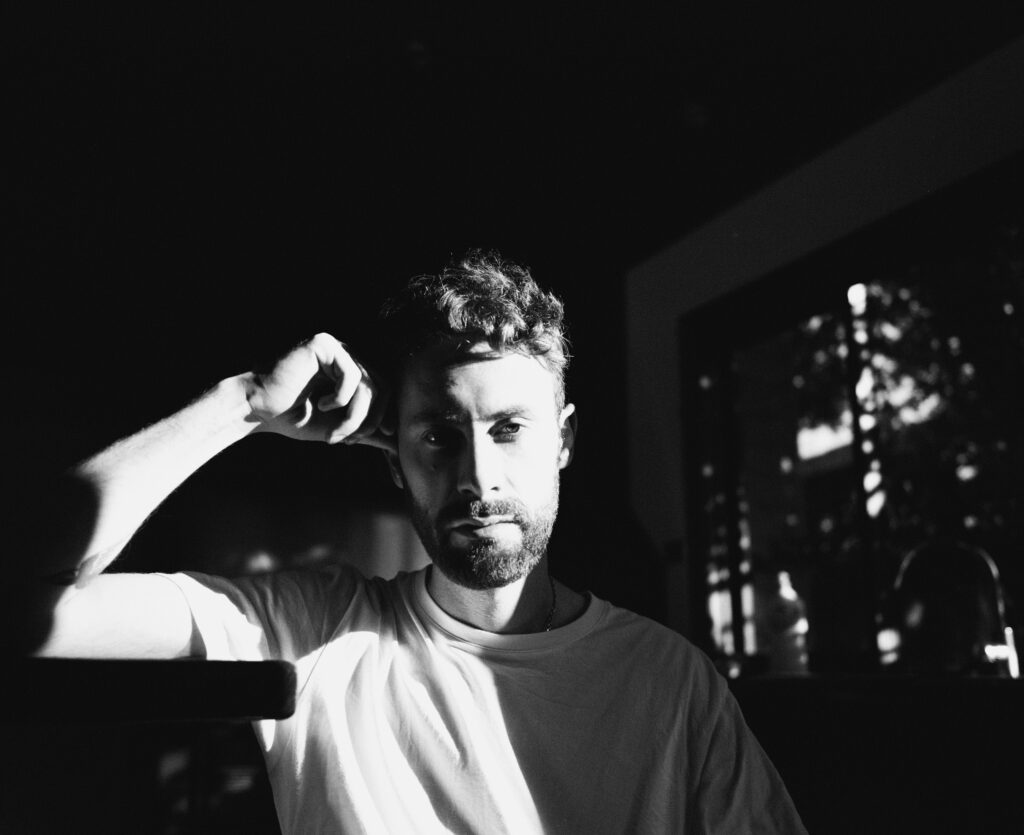 Following the success of his 2019 single release 'Back From Nothing' (featuring JANEVA), Melbourne-based songwriter and producer Katz returns with his stunning new EP, 'Only You'. With a litany of impressive features from names such as Fractures and Charlie Lim, and collaborations with Japanese Wallpaper and Kllo's Simon Lam, the 'Only You' EP will be available on all major digital streaming platforms on 13 August 2021, Friday, via Remote Control Records/Dot Dash.
As a solo artist, Katz is never tethered to any one vocalist. He chooses his collaborators based on how well their vocal styles encapsulate and propel the emotion of the instrumental, making conscious instrument and production choices, guided by the vocals, to ensure each track feels cohesive. "I like being able to mix things up by using different singers on each track and allowing my writing and production to act the consistent thread that runs through my EPs", says Katz.
The 'Only You' EP sees Katz take a bold step forward while continuing to marry measured production with clever pop hooks. Its six tracks are underpinned by Katz's signature composition style and a strong sense of thematic cohesion, from the controlled release of the title track, where Sophia Brown's mournful vocals give way to see-sawing keys and a boom-bap rhythm, to the slow-burning and balladeering 'Come Down', where halcyon synths explode into a momentous chorus, personifying the entire EP's blissful mix of melody and forward-thinking production. 'Come Down' paints the picture of a relationship beginning to lose its magic. "It's about being in that sinking/soaring land of the unknown, tinged with hope that you'll re-find your feet when things settle", says Katz.
Katz is a self-proclaimed sucker for sad pop. "I love writing songs that juxtapose melancholy lyrics against hopeful instrumental backdrops. Lyrically, the 'Only You' EP traverses a number of aspects of the human condition that many of us can relate to, from ambitions to self doubt to love and gratitude." Such sentiments are clear in recently released singles, 'Forgetting', with Singaporean singer-songwriter Charlie Lim, about how irrational and fickle human nature can be, as well as 'Forward', featuring well-loved Melbourne artist, Fractures, which considers shirking one's own ambitions and making excuses for unrealised potential.
Katz's upcoming 'Only You' EP is a confluence of emotional, vignette-driven storytelling and Katz's keen ear for original arrangements and instrumentation, tastefully enhanced by his background in jazz. Out on 13th August, the EP further cements Katz's unique place as a true polymath who continues to explore new terrains within the electronic pop scene both at home and abroad.