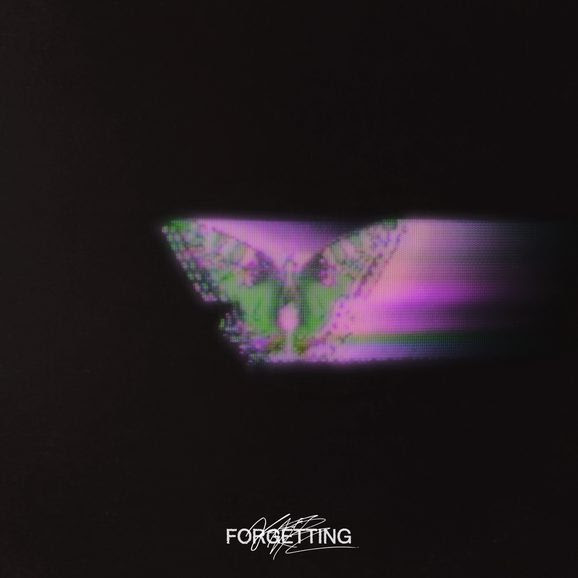 Following the success of their 2018 collaboration, 'Hollow', Melbourne-based songwriter and producer Katz and Singaporean singer-songwriter Charlie Lim have teamed up again to release Alt-Electronic Pop single, 'Forgetting'. Out on 23 June 2021, Wednesday on all major digital streaming platforms, 'Forgetting' is part of Katz's anticipated sophomore EP, 'Only You', which is slated for release on 13 August 2021, Friday via Remote Control Records/Dot Dash.
The 'Only You' EP is a bold step forward for Katz, marrying measured production with clever pop hooks, underpinned by his signature composition style, of which 'Forgetting' is a shining example. Charlie Lim shares that "lyrically, 'Forgetting' is about how irrational and fickle human nature can be – chasing after fleeting feelings and letting history repeat itself, which, paradoxically, is also the very thing that keeps us going." Musically, 'Forgetting' combines elements of UK garage, evident in the 2-step beat, and emotive pop, clear in Katz's chord progressions, instrument choices and arrangement – "garage and pop are two styles of music we are both big fans of in their own rights, and which seem to also work really well when blended together in a considered way", he notes.
Katz and Charlie Lim have been friends for more than a decade, having met at university where they studied music and would frequently play in each other's bands. "Our writing process has always felt highly organic; there's a level of trust that comes from years of friendship and playing together which has allowed us to be really honest and productive as collaborators", says Katz.
Just ahead of the single release, an accompanying live video of 'Forgetting' will be premiering in Singapore's music and pop culture online zine, NEVERMIND on 22 June 2021, Tuesday.. Filmed in their own studios in Melbourne and Singapore respectively, and featuring 3D animations by Nick Keays, this stripped-back version sees Katz and Charlie Lim swap out drums for rhythmic vocal samples and arpeggiated piano lines to provide fans with an intimate bonus track, as refined as it is raw.

Katz's upcoming 'Only You' EP is a confluence of emotional, vignette-driven storytelling, and Katz's keen ear for original arrangements and instrumentation, tastefully enhanced by his background in jazz. Slated for release on 13 August 2021, Friday, the EP further cements Katz's unique place as a true polymath, unencumbered by the limitations of genre and continuing to explore new terrains within the electronic pop scene both at home and abroad.