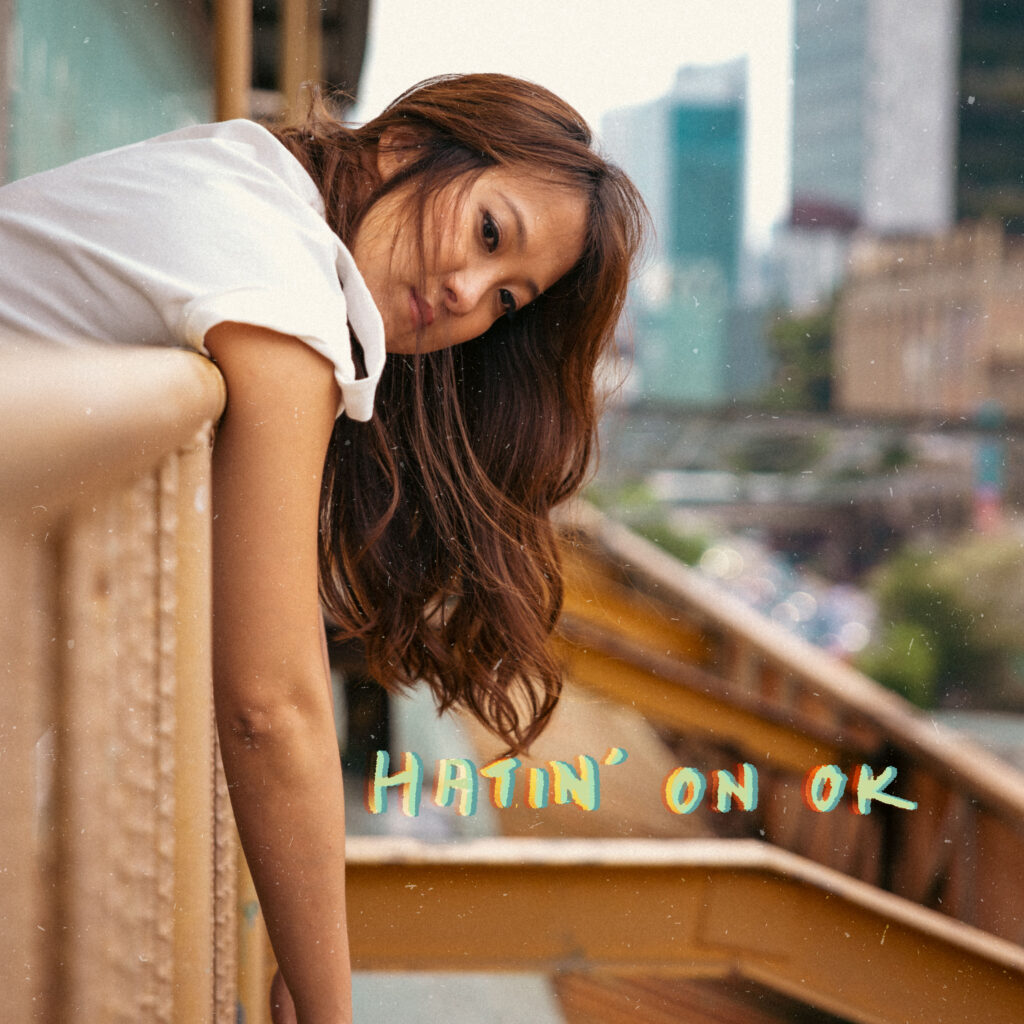 Ringing in the new year with a fresh perspective, Singaporean Singer-songwriter Jean Tan releases a bop of a single 'hatin' on ok', the second in a string of singles leading up to a summer 2023 EP release. 
Available on 3 February 2023 on all major digital streaming platforms via Believe Music and LEEWAY, the track is co-written with acclaimed artiste Linying and renown producer Josh Wei, who has produced for numerous artistes including Gentle Bones, Rachel Platten, and K-pop artiste CL.
Inspired by the COVID-19 pandemic and the limbo state that it has thrown the world into, 'hatin' on ok' talks about the rarely-addressed disappointments one experiences after emerging from a tumultuous season. What do we do when our initial hopes and aspirations quickly fade and we realize things are just like they were before—vanilla, middling, just okay? How do we face the same hurdles with renewed strength, especially when the days ahead seem filled with mediocrity and mundanity?
Accompanying the simple yet profound lyrical sentiments is the befitting musical arrangement. The fusion of slick R&B bass grooves, catchy vocal runs, and feel-good, summer pop vibes make it a hopeful shrug of a song. Brought to life by Jean's vocals, 'hatin' on ok reminds us that the key to happiness doesn't necessarily lie in greener pastures, but in simply learning to be content.
'hatin' on ok' is the second single from Jean's upcoming EP, slated for launch in mid-2023, with more single releases to drop in the next few months.