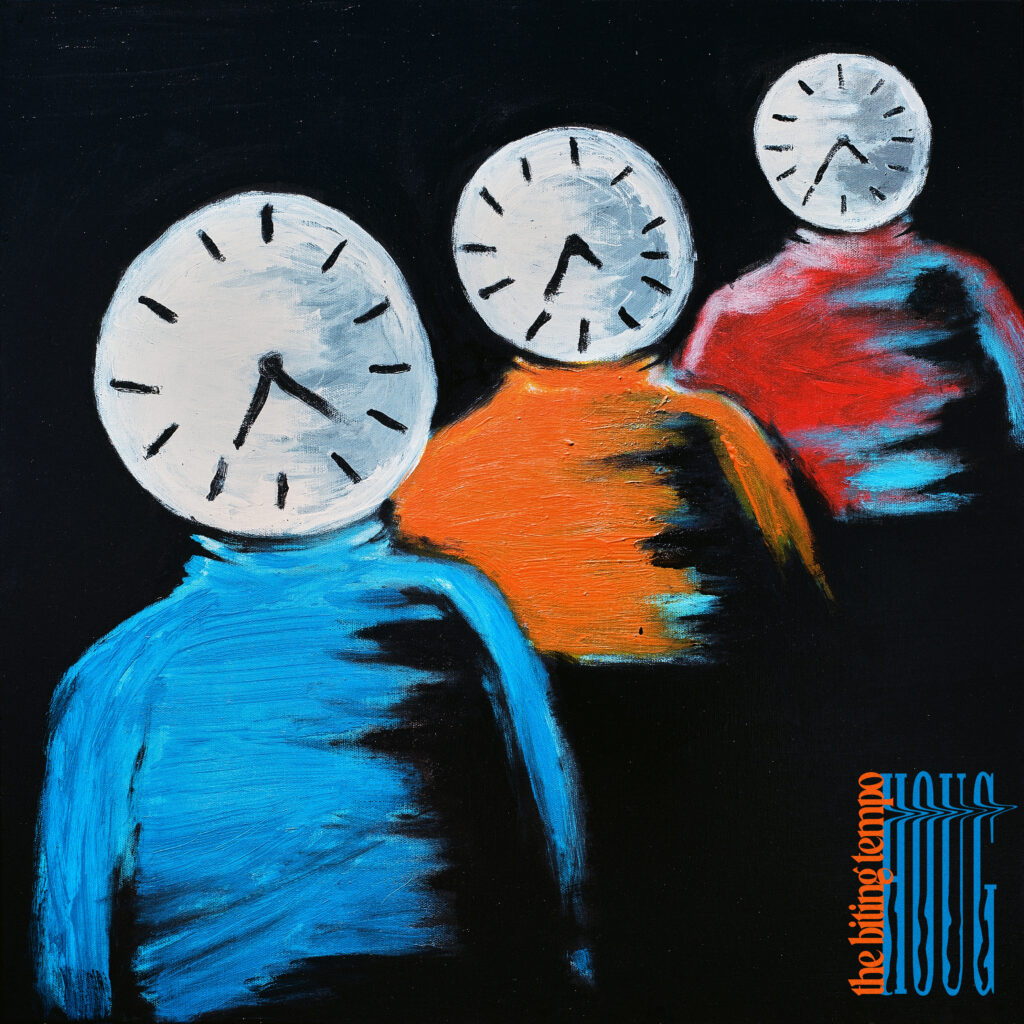 Singaporean Chillwave artist-producer, Houg, has announced his debut album release, 'The Biting Tempo'. The album will be released on Friday, 4 March 2022, on all major digital streaming platforms.
The past year has seen Houg continuously releasing luscious grooves in the form of new collaborative singles with musicians all over Asia, breaking boundaries in his form of pop sensibilities and creative processes, to form his awaited debut album, 'The Biting Tempo'. The album tells the latest chapter of Houg's living stint in Australia from 2017 to 2020,  that were full of ups and downs, dealing with turbulent things such as decayed relationships, introspective stubbornness, and poor lifestyle choices.
Houg shares, "I wanted to focus on the influence time had over the period I spent in Australia. The evolution behind the album, through its expanded narrative flow and accompanying visual experience, was motivated by the fact that I wanted people who experienced the album to embrace these stories of mine, as though they lived vicariously through me. The album captures the five stages of Grief, catalysed by time, from denial to anger, to bargaining and then depression, and finally, acceptance. Time affects us all and it sways our life experiences. I'm sure people have struggled with at least one of the struggles I share on the album. I want these stories to serve as an aural companion to those who struggle and hopefully, they'd find value in these songs, particularly with helping them through these issues. Thank you for joining me on this journey."
 The album's focus single, 'DXO' leans towards a trippier side of time. The single explores time between 2 lives, the morning hustle of a part-time day job, and the evening musician. The dread of waking up in the cold hours before daylight to fulfill daily obligations, and compounded by the knowledge that tomorrow will bring the same dread and with it, the time-warped grogginess that defies the chase of wanting to be immersed in the music community. Houg explains, "Musically, I sought to express my faux upbeat feelings about this routine –  not too fast, and yet it's exciting and a trippy doldrum. This is all while singing about how everything doesn't make any sense and how hard it is for me to find my own fulcrum. The mood of the track is very reminiscent of how those moments subconsciously felt for me during the time – a mixture of excitement, fear, confusion, and doubt."
Previously released collaborative singles include 'Excuse Me (What's The Time)' with Japanese city jazz band, Fontana Folle, which explores the conversation of forlorn friendships and futile exploits at working towards a circumstantially lost ideal, 'Jarr' with Thai soul-funk band, Supergoods on the helpless pleas of lack of time, resulting in compromise we have to take in order to get the results we desperately seek, and '7 Ain't Home' with Japanese music producer, VIDEOTAPEMUSIC, which expresses the fear of not being honest with ourselves and the uncertain outcomes of choices made, with time being a prime ingredient of fear manifesting as paralysis and passivity.
Houg says, "Covid has forced me to adapt my writing process, and to look into the virtual sphere for inspiration and collaboration. It's like I've gone across most of East-Asia on this album without even leaving my room. Having the opportunity to work virtually with all the talented artists on this album has definitely expanded my perspective in music. These creative folks have been amazing at adding more dimension to the stories I've written on this album."