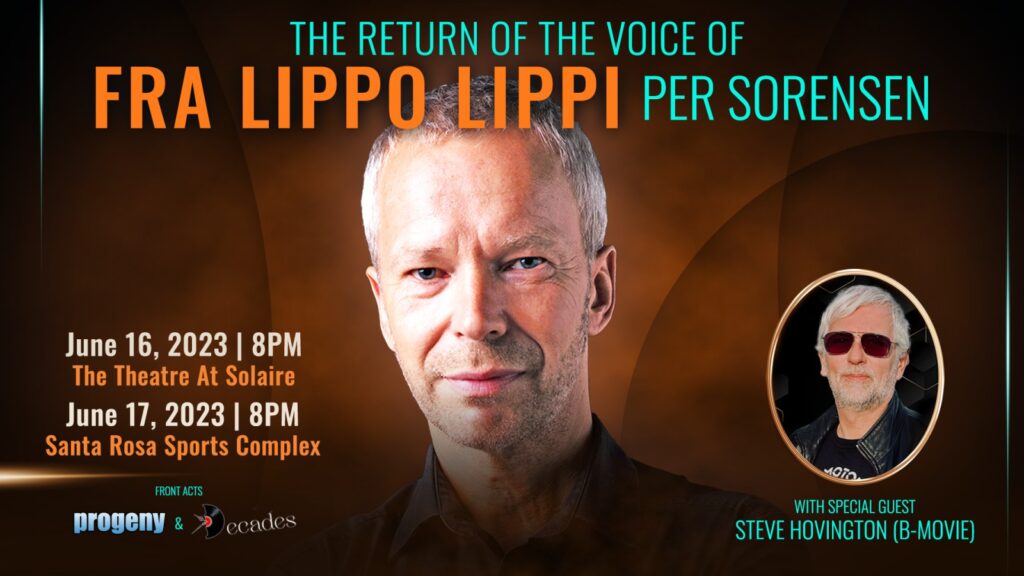 DMC Philippines, a Philippine-based promoter, just announced that Fra Lippo Lippi would perform again on June 17, 2023, at the Santa Rosa Sports Complex in Laguna.
The Norwegian pop duo returns with a two-part performance celebrating their career as one of the most renowned hitmakers of the new wave era, led by lead vocalist and keyboardist Per Sorensen.
Fra Lippo Lippi rose to prominence in the 1980s with hits like "Everytime I See You," "Beauty and Madness," "Stitches and Burns," "Light and Shade," "The Distance Between Us," "Angel," and others.
Per Sorensen kept the band's music alive after bassist and founding co-member Rune Kristoffer chose to call it quits through live performance tours all over the world, with the Philippines being a frequent visit.
In 2002, Per Sorensen and his band released "Later," a chart-topping smash in Asia and the rest of Europe. He even managed to collaborate with Filipino R&B star Kyla on "Wish We Were Two," which garnered heavy airplay on various top 40 stations in Manila and major cities across the Philippines.
This year, he is set to headline the concert as the prominent personality behind Fra Lippo Lippi, performing some of the band's greatest hits, as well as some rarities.
This event is supported by Steve Hovington of B-Movie, who will be performing with Fra Lippo Lippi's Per Sorensen at both venues: The Theatre at Solaire on June 16, 2023, Friday, and the Santa Rosa Sports Complex on June 17, 2023, Saturday. The event is presented by New DMC Entertainment Production Management, Maui & Sons, and The Rail.