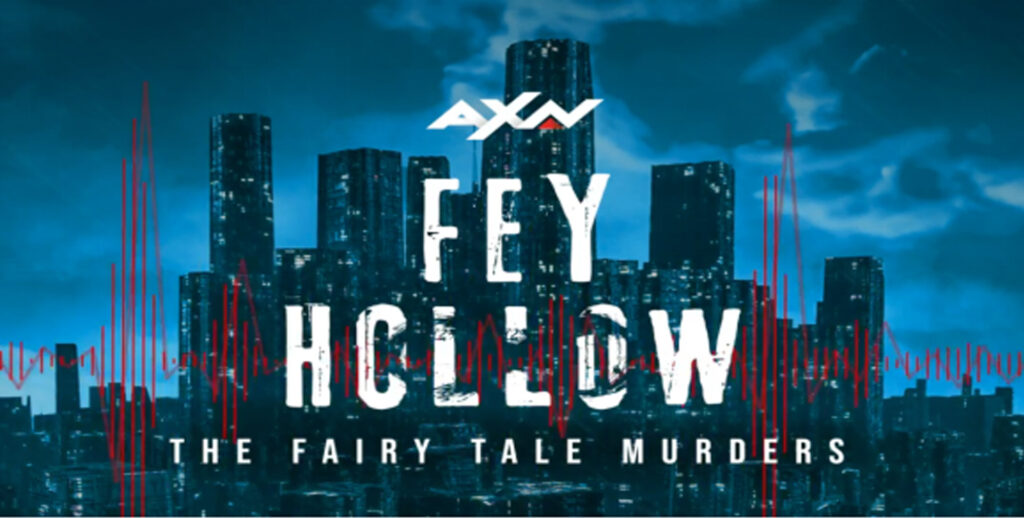 Close your eyes and dive into Fey Hollow: The Fairy Tale Murders, a thrilling world of mystery filled with crime and suspense. A unique audio entertainment experience designed by AXN, Asia's leading English general entertainment network, this first-ever crime thriller podcast with a dual ending launched last June 20.
Created by Singapore-based half-Filipina Natasha Koster and voiced by an international cast, this crime thriller podcast follows the story of two detectives tracking down a sadistic serial killer who uses brutal fairy tale inspired rituals to murder his victims.
The eight-episode crime thriller audio drama, produced by KC Global Media (KCGM) Asia, offers a unique dual ending that would allow listeners to choose whether Fey Hollow: The Fairy Tale Murders will get a happily-ever-after at the end of it all.
Speaking about the new series, George Chien, Co-Founder, President and CEO of KCGM Asia, said, "The entertainment industry has been dominated by the evolution of visuals and is now seeing a shift as we enter a new golden age of audio, with podcasts steadily gaining momentum among entertainment-seekers.
"We are thrilled to launch Fey Hollow: The Fairy Tale Murders — the first of many podcast series by KCGM Asia. As a pioneer in harnessing the power of audio for immersive and story-led experiences, we are making bold strides to innovate and establish a new standard of entertainment in Asia, and beyond.
Vice President and Head of Production and Creative of KCGM Asia, Derek Wong said, "As a fast-paced crime thriller with a spatter of fairy tale elements,  Fey Hollow: The Fairy Tale Murders offers a brand-new immersive take on storytelling. With two different endings, listeners get a unique experience where they can choose the finale they desire — making them the creator and audience at the same time.
"The series offers audiences an opportunity to unleash their imagination as they follow us on this riveting detective journey filled with mysterious twists to uncover the secrets behind a deeper and more insidious conspiracy."