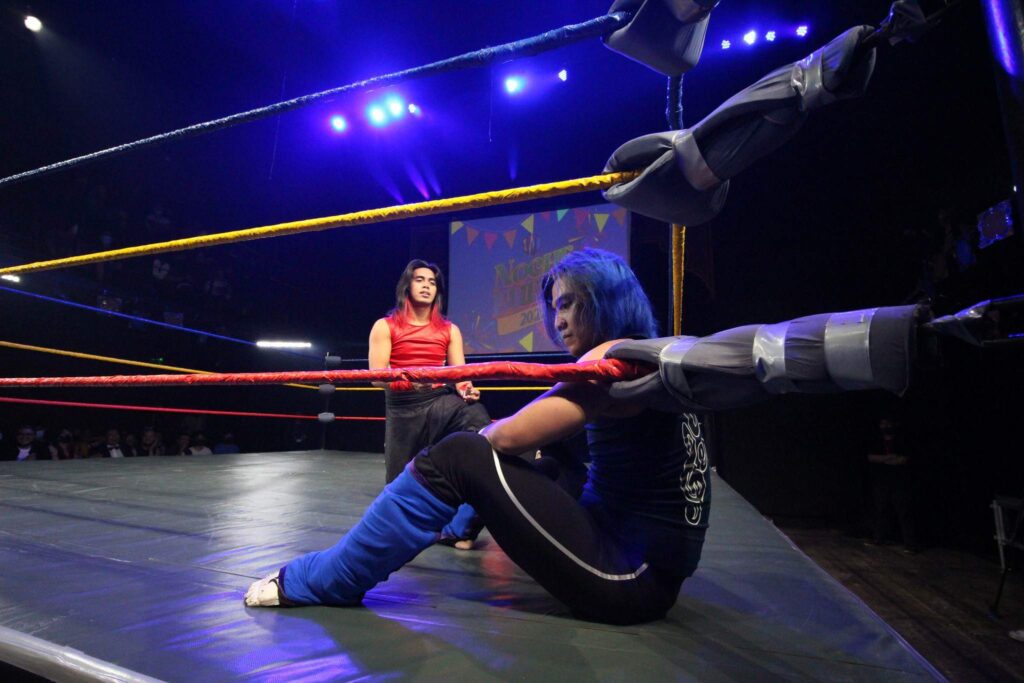 The Manila Wrestling Federation (MWF) crowned its new Pinoy Wrestling Champion – Fabio Makisig, in front of hundreds of fans who watched the event "MWF: Noche Buena 2022" at PETA Theater Center, Quezon City on December 11, Sunday. Fabio Makisig's championship victory was announced after he defeated "Mr. Philippine Wrestling" Jake De Leon – one of the local wrestling scene's most established and accomplished competitors.
The hard-fought, thrilling main event between Fabio Makisig and Jake De Leon capped MWF's 2022 season, in which the young company saw its highest box office and revenue growth in its six-year history. "This year, all of us in MWF have felt the support and love coming from our fans," said William Elvin Manzano, the company's current executive producer. "For the first time since we opened our doors in 2016, we have recorded consecutive six-figure revenues, coming from streams such as live event box office and online subscriptions. This development assures our fans that they will get more exciting and satisfying wrestling entertainment content in 2023."
MWF attributes its success to its fans who are drawn to a relatable and highly charismatic roster led by the newly crowned MWF Pinoy Wrestling Champion Fabio Makisig and his peers/rivals including Jake De Leon, MyPW Wrestlecon Champion Crystal, Robin Sane, Nigel San Jose and Bro. Jomar Liwanag. Apart from seeing them perform in the ring live in major events, MWF fans can also watch their favorite wrestlers' journeys in the weekly online show "Aksyonovela TV", uploaded exclusively on Singapore-based content subscription platform Gank.
MWF'S 2023 SEASON BUILDS EXCITEMENT
MWF's roster of talented athlete-performers has been growing quickly, as the company introduced new faces who quickly became rising stars in the burgeoning local scene, including CJ Serafin, Chelsea Marie, Migs Valdez, Aaron Liwanag, and the newly welcomed Isaiah Valencia. Furthermore, fans highly anticipate more exploits and adventures from established MWF mainstays such as SETUP Thailand 24/7 Champion Ken Warren, Danny Zamora, Razael, Dabid Ravena, Ken Cifer, Khayl Sison, St. John Martin, Main Maxx and Kanto "Kilabot" Terror, among many others.
"2023 is definitely shaping up to be bigger and bolder than ever for us, and through the help of our fans, we hope to be able to accomplish more in building a healthy and vibrant professional wrestling industry in the Philippines," said MWF's chief branding officer Veronica Shannon, who also serves as the programming president in the company's shows. "We look forward to reaching more Filipinos who may become enamored with what Pinoy Wrestling truly  is – colorful, unique, quirky and emotional, all rolled into one crazy package."