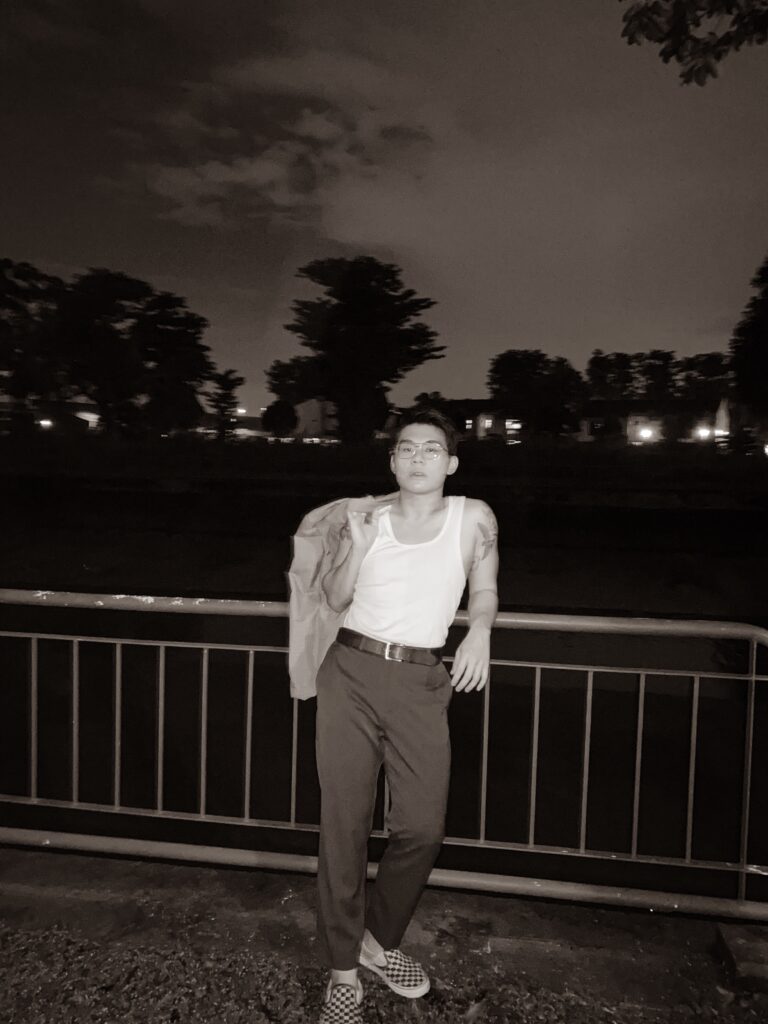 Dominic Chin puts a refreshing spin on the Mando-pop of yesteryears with his new single "My Love," featuring Jerry Galeries. Released on August 13, Friday via Umami Records, the song was inspired by Dominic's fascination with the music of his childhood, while listening to the likes of A-mei, JJ Lin, and Stefanie Sun in the backseat of his family's car.
Backed by rich, dramatic instrumentation and retro-leaning production, the prolific singer-songwriter/producer revisits classic Chinese pop balladry with emotional heft, reminding listeners of the genre's timeless appeal, and how it transcends generational boundaries up to this moment.
"This is a classic love song that stems from the old-fashioned style of professing one's love for another person, with lines speaking poetically and hopping between two romantic languages: English and Mandarin," says the Singapore-based pop sensation. With arrangement from Jerry Galeries, who brought the essence of the song to exciting new places, "My Love" features a more grounded form of singing, highlighting the voice and the production in its deceptively simple terms.
The Singapore-based pop artist reveals that the instrumentation was his favorite part of the track, giving credit to acclaimed singer-songwriter Jerry Galeries for capturing exactly the sound that they wanted to achieve. "The raise key caught me by surprise but I thought it was a fantastic emotional build up and release, just what the song needs since the song's structure and lyrics was already very simplified," Dominic shares in a statement.
The multi-talent singer and producer behind the hits "BETTER," "ALONE," and "CRY" hopes that with "My Love," his music fans would be able to see another side of his artistry, especially his newfound love in writing and performing songs in his mother tongue. "I am also excited to show them a song where I put my love for singing on display," Dominic points out. "I always loved experimenting with improving my vocal expressions; I think this song was the perfect way to challenge my singing and storytelling abilities."
Prior to its official release, "My Love" has also appeared at the end credits of the Bernadus Andrien Chandra's short film, Seow On 7. Watch here: https://youtu.be/vn6mwH0C5IA?t=881
Listen to "My Love via Umami Records: https://www.umamirecords.sg/my-love/