Leading skin care brand Skin Magical is taking its beauty products line to the next level with the formal launch of Dimples Romana as its brand ambassadress.
Dimples, one of today's popular dramatic actresses, expresses delight for being chosen as the face of a skin care brand that offers products that are affordable, effective and safe for all types of skin.
Skin Magical chief operating officer Ghie Pangilinan and husband Jerry, on the other hand, said Dimples shares the same characteristics as that of the brand's campaign, Gandang Palaban, with the objective of making everyone confidently beautiful and happily achieve a successful life. Dimples continues to display her passion for her craft given her stature in showbiz. Apart from acting, the actress takes on a real-life role as a responsible, loving mom to Callie and Alonzo and dutiful wife to Boyet Ahmee.
Dimples, for her part, said, "I've always admired the mission and vision of Skin Magical as a company. I saw how Miss Ghie, together with her amazing team, would truly care for our skin care routine, how she would constantly empower those who are new in the business and those who look up to her for inspiration and guidance."
It is no secret that Ghie and Jerry worked hard prior to being successful in their business. Jerry was a former seaman while Ghie was an online seller who used to sell all kinds of goods, including beauty products. A friend of hers broached the idea of creating her own brand with rejuvenating papaya soap, lotion and toner as introductory products.
Ghie started to sell what she called as Skin Magical Beauty Products. With only an initial capital of P7,000 and a beauty soap with only one distributor, she has painstakingly and skillfully managed to grow their business into what is now considered as one of the best and most successful skin care brands in the Philippines. In fact, Skin Magical has already received various recognitions and awards, among them are:
*2016 ASIAN ACHIEVER AWARDEE OUTSTANDING LADY ENTREPRENEUR •28th ASIA-Pacific Excellence 2016 Awards
• 2016 GLOBAL EXCELLENCE AWARDEE OUTSTANDING SKIN CARE DIRECT SELLING COMPANY & MOST OUTSTANDING YOUNG ENTEPRENEUR WITH GOOD CUSTOMER SERVICE • 29th Global Excellence 36th Consumer's Choice 2016 Award
• 2016 ASIA PACIFIC EXCELLENCE AWARDEE BEST DIRECT SELLING COMPANY OF BEAUTY PRODUCTS TRADING BEST MAGICAL SKIN CARE & REJUVENATING PRODUCTS •28th Asia- Pacific Excellence 2016 Award
• 2016 GOLD SEAL OF QUALITY AWARDEE, BEST SKIN CARE & COSMETICS PRODUCTS DIRECT SELLING COMPANY, BEST SKIN WHITENING PRODUCTS COMPANY & WITH CUSTOMER SERVICE •28th Asia- Pacific Excellence 2016 Awards
• 2016 GLOBAL BRAND AWARDEE THE MOST EFFECTIVE WHITENING FACE AND BODY BEAUTY PRODUCTS BRAND •29th Global Excellence 36th Consumer's Choice 2016 Awards
• 2016 TOP BRAND ASIA PLATINUM AWARDEE BEST SUMMING AND WHITENING JUICE BRAND BEST MAGICAL ANTI-AGING JUICE BRAND •28th Asia- Pacific Excellence Awards
• OUTSTANDING LADY ENTREPRENEUR• Asian Achiever 2016 Awardee
• BEST QUALITY WHITENING PRODUCTS BRAND •Golden Globe Annual Awards for Business Excellence
• PREMIER INNOVATIVE BEAUTY CARE PRODUCTS BRAND • Elite Business & Leadership Awards 2017
• TOP CHOICE BEAUTY CARE PRODUCTS PROVIDER • Philippine Top Choice Awards
• OUTSTANDING ACHIEVEMENT AWARD FOR NOTEWORTHY ACHIEVEMENT IN YOUNG ENTREPRENEURSHIP • Philippine Top Choice Awards
• YOUNG ENTREPRENEURSHIP • Philippine Top Choice Awards For Excellence 2017
• BEST TRUSTED SKIN CARE • Golden Globe Annual Award for Business Excellence & Achievers 2018
• BEST SKIN CARE DIRECT SELLING COMPANY • 21st World Class Excellence Malaysia Awards 2019
• BEST EXCELLENCE SKIN CARE PRODUCTS ASIA PACIFIC EXCELLENCE 2019 AWARDEE • 21st World Class Excellence Malaysia Awards 2019
• WORLD CLASS QUALITY 2019 AWARDEE • 21st World Class Excellence Malaysia Awards 2019
• WORLD CLASS ACHIEVER 2019 AWARDEE • Outstanding Asia Entrepreneur and Cosmetic Consultant
- Advertisement (300x250) -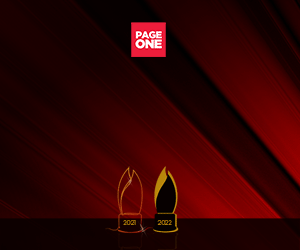 Ghie and Jerry believe that achieving a smooth and glowing skin need not be complicated or expensive. The goals of Skin Magical has always been the same from its inception — to provide the best products to their customers, to share their knowledge to their partners, distributors and resellers, and to inspire them to succeed as well.
At present, Skin Magical has 80 franchisees and 150 distributors with an average delivery of 100,000 to 150,000 of Rejuvenating Sets every month.
Aside from the Rejuvenating Sets containing soap, toner and creams, Skin Magical also has the Orange Cucumber Set, Tomato Lemon with Apple Cider Set, Apple Cider One Day Recovery Serum, Clear Moisturizing Soap, Flawless Soap with Gold Dust, Black Magical Soap, Carrot and Oatmeal Soap, Feminine Soap, Maintenance Soap, Gluta-Mango Peel Soap, Orange Peel Soap, Marbleized Pink and Blue Miracle Soap, Premium Glutathione Soap, Purest Tawas, Extra Strength Rejuvenating Soap, Whipp Luxury Soap, Purifying and Acne Clearing Foaming Wash, Whitening Black Soap, Whitening Lotion and Sunscreen, and Apple Cider Daily Foaming Wash.
For more information visit Skin Magical official facebook page.