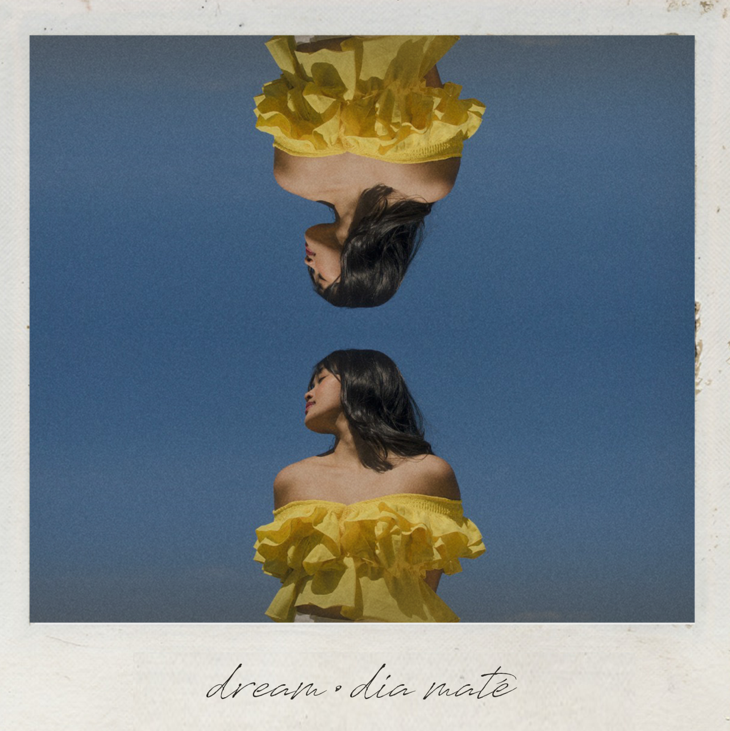 Promising newcomer dia maté dials down the R&B melodrama for a luscious summertime tune that is built around laid-back melodies, indie-pop influences, and tropical-sounding rhythms.
Written by mate herself and produced by IV of Spades' Blaster Silonga, "Dream" explores the hesitation of commitment and moving forward despite falling in love with someone. According to the 19-year-old artist, the song was inspired by how people sometimes close themselves off subconsciously to protect their heart from the trauma induced by past relationships. "That's what ultimately holds us back: the fear of being let down again," the young singer-songwriter says. "Dream essentially describes wanting to wake up from the past, to pretend it was only a dream."
Upbeat melancholia
dia maté originally penned and produced the demo for "Dream" on guitar, but the rising pop/R&B star eventually wanted to revamp the track with a more upbeat and energetic vibe to complement the melancholic appeal of her lyrics. That's where Blaster Silonga and Sam Marquez from One Click Straight came in as producer and sound engineer respectively, bringing the vision to life with charismatic flair that reflects maté's personal branding.
"It started through zoom meetings with Blaster and text exchanges back and forth to discuss what we were going for production-wise," the Island Records recording star shares in a statement. "Thankfully, we had the same vibe in mind: a more indie-pop/band type production. Blaster also had other great ideas so we rode along with that. Sadly. due to the situation now, we couldn't meet up to record the song so I recorded all of the vocals in my room. After that, he sent the song to be mixed and mastered by Sam."
 H&M Summer Campaign
"Dream" is currently making rounds as a featured song on H&M's Summer Campaign and as part of the "Best of H&M Philippines Store" playlist. Mate shares, "It feels surreal, really. The wonderful team at Island got me this collaboration and for that I am so grateful. I'm so happy that I was able to create a song that perfectly fit the summer vibe they were looking for."
dia maté also reminisced about her childhood, walking into an H&M store and wanting to buy everything in sight. "H&M was always one of the first shops I'd walk into at the mall. In regards to style and values, H&M aligns perfectly with mine. I'm happy that I can shop sustainably and know that I'm paying for good quality."
"Dream" is available now on all digital platforms worldwide via Island Records Philippines.
Watch H&M's Summer Campaign feat. "dream"
https://www.youtube.com/watch?v=ZER7FJd5eBA