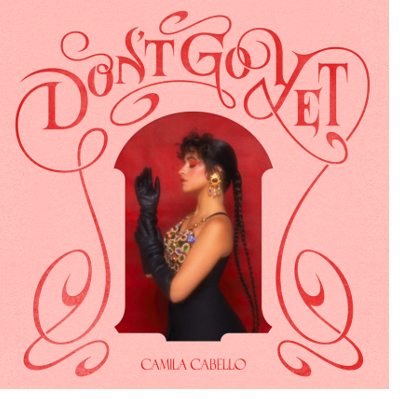 Three-time GRAMMY® Award-nominated, multi-platinum, and chart-topping singer/songwriter Camila Cabello has released her new single Don't Go Yet."
The song was written by Camila, Scott Harris, Ricky Reed, and Mike Sabath, produced by Mike Sabath and Ricky Reed and includes live percussion by acclaimed Cuban drummer, Pedrito Martinez. Alongside the new release, Camila also debuted the video for the track.
Oozing with infectious harmonies and tropical rhythms, the latin-inspired banger shows her Mexican and Cuban roots, while retaining that glorious pop sound with a chorus that sticks in your head for days.
This is Camila's first new release since her 2019 platinum-certified #1 album, Romance, and follows the hit single "My Oh My (featuring DaBaby)," which went to No.1 on Billboard pop radio charts in 2020.
The new track will also appear on her upcoming third full-length album, Familia. The Havana songstress is set to perform her new single on the post-Olympics Opening Ceremony edition of The Tonight Show Starring Jimmy Fallon.
Cabello also made headlines this weekend when she shared a message on TikTok about body positivity, and overcoming the burdening pressures of beauty standards online. "I am grateful for this body that lets me do what I need to do," the pop/R&B sensation beams with pride. "We are real women with curves and cellulite and stretch marks and fat. And we got to own that, baby!"
Camila Cabello's "Don't Go Yet" is out now on all digital music platforms worldwide via Epic Records, a division of Sony Music Entertainment