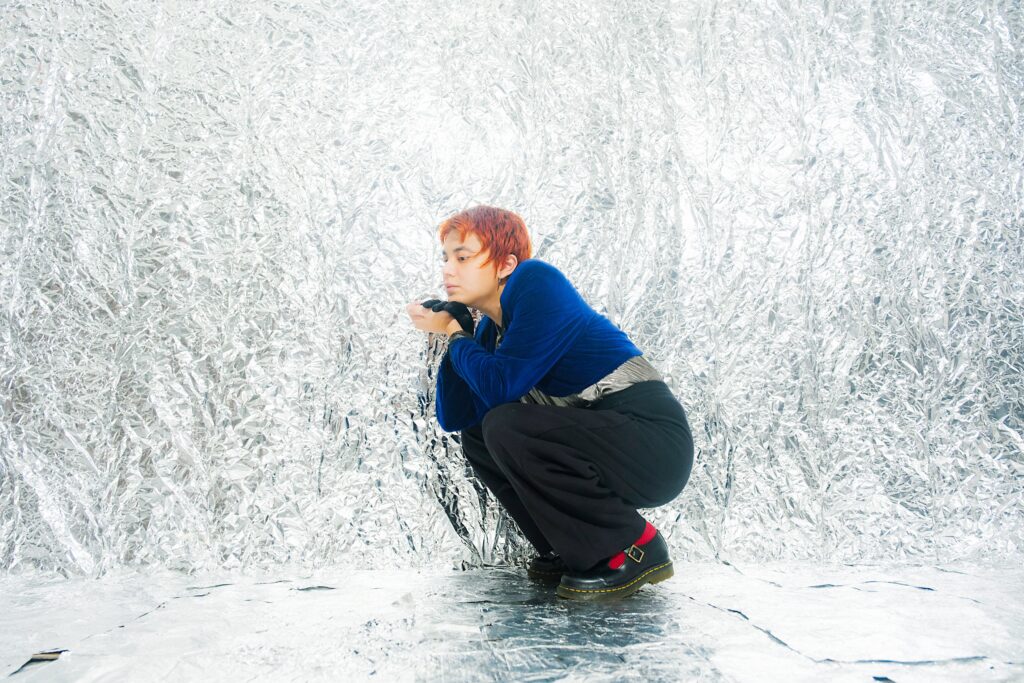 Filipino experimental/alternative artist BLASTER redefines the Christmas tune canon with a new single that essays the profound sadness and grief of celebrating the holidays in the time of pandemic.
His latest offering "PASKO'Y HINDI NA MASAYA," out today via Island Records Philippines, is dedicated to countless of people whose lives were hit hard by unfortunate circumstances, and are dreading of how challenging the days might be—be it experiencing Christmas with the loss of a loved one or abandoning expectations at least for this season's run as a way of coping.
"This one is not really about celebrating Christmas," says the eclectic singer-songwriter and producer. "It's more of a tribute to those that we've lost, and a nostalgic yearning of how Christmas used to be."
While BLASTER's "PASKO'Y HINDI NA MASAYA" doesn't fall under the conventional holiday songs that articulate the merry warmth of the yuletide spirit, the modern day anthem gives a sobering reality to some folks who happen to experience Christmas in a different light, recognizing sadness and nostalgia as they find a way to rise above life's obstacles.
With production by BLASTER himself and Max Cinco, "PASKO'Y HINDI NA MASAYA" retains the sparse but innovative musical direction that the prolific artist is known for. But what makes it extra special is BLASTER's ability to cut across universal themes with a balance of accessibility and experimentation.
"I decided to make it sound old and new, while maintaining some classic melodies in the mix," shares the Disko Forever act. "I've also incorporated some electronic and synth elements to give it a more contemporary flavor. In terms of lyrics, Dan Tanedo helped me with writing the song."
The holiday track will be accompanied by a music video featuring a compilation of old Christmas videos from the 80s and 90s.
BLASTER's "PASKO'Y HINDI NA MASAYA" is out now on all streaming platforms worldwide via Island Records Philippines.