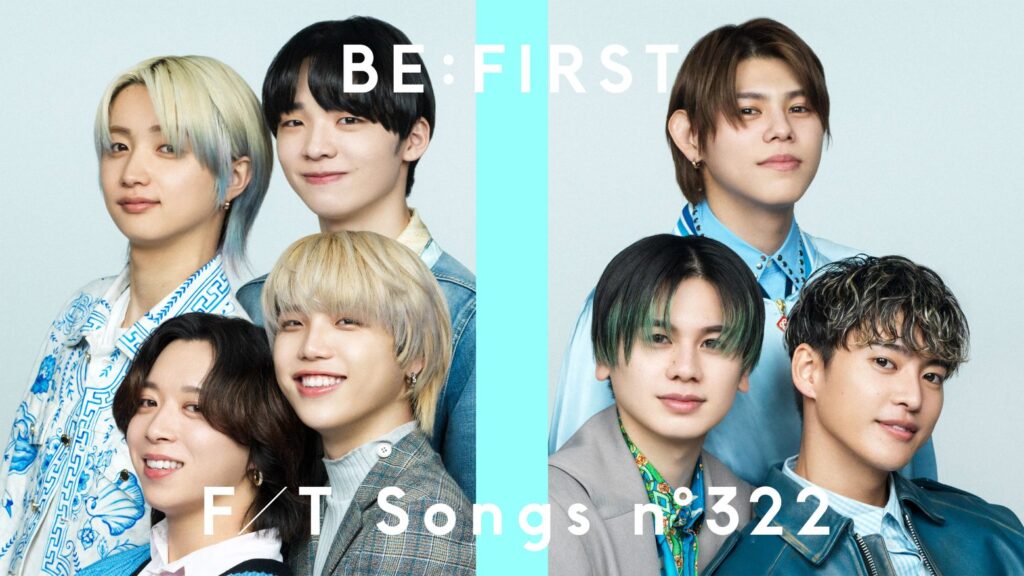 With the recent release of 'Smile Again' by Japanese 7-member dance and vocal group, BE:FIRST, the group has participated in performing for one of Japan's top YouTube Channels, 'THE FIRST TAKE'. 
Published on 24 May 2023, Thursday evening, the group's performance of 'Smile Again' has been released on THE FIRST TAKE's channel.

Watch 'Smile Again' on THE FIRST TAKE: https://youtu.be/Iz4Pbi8f8Tw
The single captures fragility, determination, hope and acceptance that accompanies a simple message in the song's lyrics 'You are so beautiful' to all listeners. For THE FIRST TAKE, 'Smile Again' featured a live piano and strings accompaniment which was led by the BE:FIRST members' vocals to achieve a mellower and more emotional arrangement.
The music video for 'Smile Again' has been had more than 6.6 million streams, and the dance practice video and live performance video for the first time are also available on BE:FIRST's YouTube channel.
THE FIRST TAKE features artists singing their best songs in one single take, stripping away any other elements or distractions and preserving that one performance moment in time for viewers. With the channel's consistent appeal of clean cut and raw performances, THE FIRST TAKE videos have amassed 7.75 million subscribers and over 3 billion views to date on YouTube. Past artists who have been featured on the channel include Harry Styles, Avril Lavigne, Stray Kids, THE RAMPAGE from EXILE TRIBE, ATARASHII GAKKO! as well as BMSG's very own CEO and rapper himself, SKY-HI, to name a few.
BE:FIRST's first feature on THE FIRST TAKE took place on 12 May 2023, Friday for an all-time fan favourite, 'Bye-Good-Bye'. The single itself encompasses positivity as a forward-looking goodbye song. BE:FIRST's version of this single on THE FIRST TAKE featured a one-of-a-kind funk and groove live arrangement with a full band accompanying the group. 'Bye-Good-Bye' was previously released as BE:FIRST's second single and part of their debut album, 'BE:1' in 2022 and up to 32 million views on YouTube to date.
Watch 'Bye-Good-Bye' on THE FIRST TAKE: https://www.youtube.com/watch?v=fe9BO87FQAw