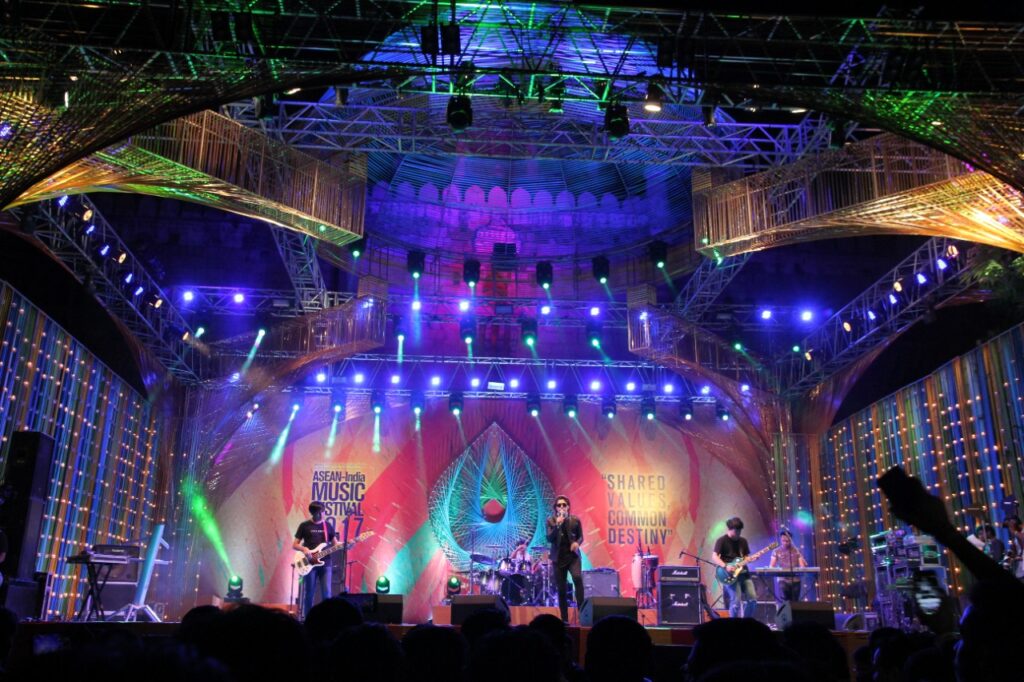 ASEAN India Music Festival (AIMF) returns this year with extensive music programs to be held at some of India's premier universities. The three concerts will be part of the 30th-anniversary celebrations of the ASEAN-India Dialogue Relations.
Multi-genre contemporary acts from several ASEAN countries and India will be performing at three concerts which will be held at Ashoka University, Government schools in association with Global Music Institute and North-Eastern Hill University (NEHU) in Shillong. Similar to AIMF—which will take place from the 18th to 20th of November at Purana Qila, New Delhi—the concerts and workshops will be free of charge.
Serving as a prelude to the main festival event, the Ashoka University concert will take place on November 17, 2022, 7:00 PM onwards and will showcase music from Tri Minh's Quartet (Vietnam), Instamuzika (Malaysia), RizerXSuffer (Cambodia), and Empty Wallet (Brunei Darussalam).
ASEAN India Music Festival's closing ceremony will be hosted on November 20, with Minister of External Affairs Hon'ble Dr S. Jaishankar as chief guest.
On November 21, a lecture demonstration and workshop will be given at aGovernment school in association with the Global Music Institute in Delhi. Guests will also be treated to demonstrative performances from Lao Traditional Music Troupe (Lao-PDR), Makaohang (Thailand), and Bayang Barrios at Ang Nilayagan (Philippines).
Finally, wrapping up this year's series of music festivities is the Shillong leg of the ASEAN-India Music Festival on November 22 at North-Eastern Hill University in Meghalaya, which aims to increase the students and youths' awareness and celebration of music from the ASEAN region, which in turn help propel interaction and tourism between India and ASEAN.
The concert will feature performances from Shillong's very own Colours, MRTV Modern Music band (Myanmar), Riau Rhythm (Indonesia), and Linying Band (Singapore). The concert starts at 5:30 PM.
"It is very rare that there is such a vast representation of music from Asean region where India has a lot of commonality in our shared cultural histories and traditions. Therefore it is only natural that the youth and the young generation of India should get to hear and have direct interaction with these musicians rarely seen and heard in India," Sanjeev Bhargava, Director of ASEAN-India Music Festival 2022, shares. "These workshops and interactive sessions will go a long way in spreading awareness of common musical traditions between ASEAN and India."