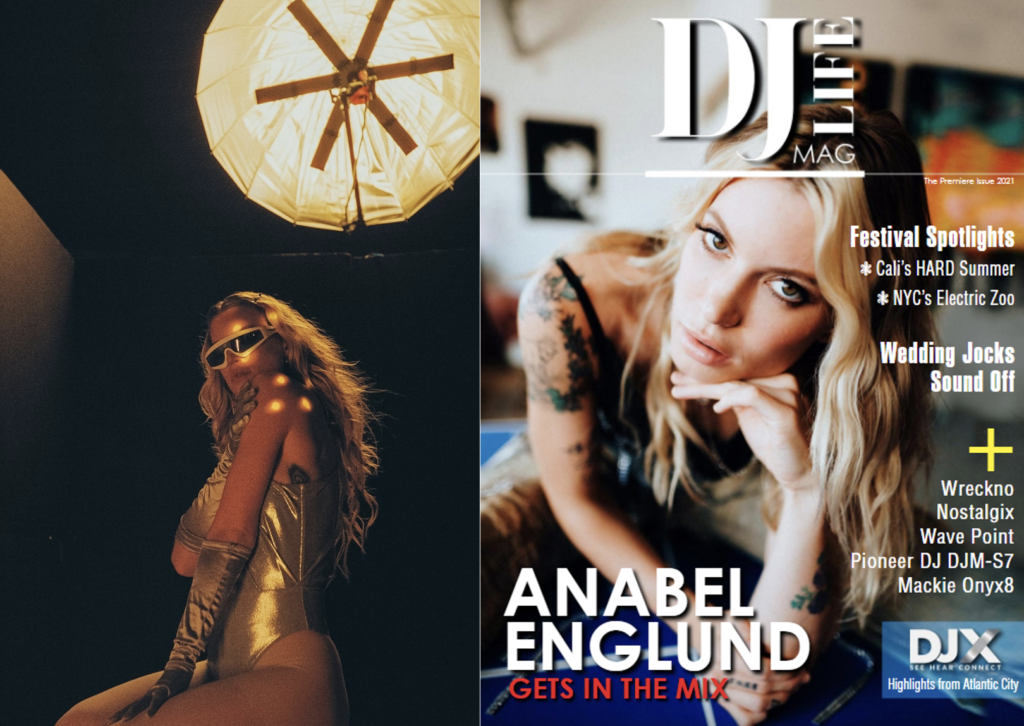 Singer/songwriter & DJ ANABEL ENGLUND is no stranger to chart-busting song making.  Her debut album Messing With Magic and it's Deluxxe edition garnered her four #1 dance music radio singles ("Waiting For You" with Yotto, "Underwater" with MK, "Picture Us," "So Hot [MK & Nightlapse Remix]) within the last year.  Her latest single "Midnight Rapture" (Ultra Music/AREA10) now has also hit the top of the charts, breaking her own unprecedented record of most consecutive #1 dance music radio singles totaling five.
Containing elements of the Blondie classic "Rapture," Englund turns up the heat with "Midnight Rapture," landing her infectious single strong support from Channel Q (Audacy National), Diplo's Revolution (SXM), Evolution (iHeart), WCPY Chicago, WZFL Miami, Pride Radio (iHeart National), Music Choice, Studio54 on SiriusXM and more.
Helping push awareness for the song is the "Midnight Rapture" video.  For it director Nikko Lamere—who has created memorable imagery for the likes of Noah Cyrus, Kehlani, Marina and Tiffany Young among others—creates a flashy glam world of fantasy around a late-night rendezvous with Anabel, capturing a never-been-seen-before performance from one of dance music's hottest artists right now as she steps out from behind the decks to sing and dance.
View the video for "Midnight Rapture" here: https://youtu.be/b7XkqZ4a7ME
Listen to "Midnight Rapture" here: https://ffm.to/midnightrapture
Fans can also find Anabel Englund on the cover of the premiere issue of DJ Life magazine.  Read the singer & songwriter's story where she discusses her newfound talent out of COVID also being a DJ here: In the Mix: Anabel Englund | DJ Life (djlifemag.com).
"Anabel Englund and Debbie Harry could be the same woman across different generations: a kick-ass vocalist initially known as the tell-tale voice of a music group (Hot Natured and Blondie, respectively) before finding solo success…Englund steps a little more snugly in Harry's stilettos with her new single 'Midnight Rapture,' which samples Blondie's 1981 Billboard Hot 100-topping hit 'Rapture.'  The original's funky, Chic-inspired production gets a peaktime-dancefloor bassline boost, while Englund's husky voice slinks and soars, building a scene where the party's vibes are so high and the lust so intense that hearts could explode. In another nod to Harry and 'Rapture' — often considered the first Hot 100 No. 1 to feature 'rap' vocals — Englund delivers her own spoken-word verse of creating 'paradise with a little risk.' Take us there."
— Krystal Rodriguez, Billboard