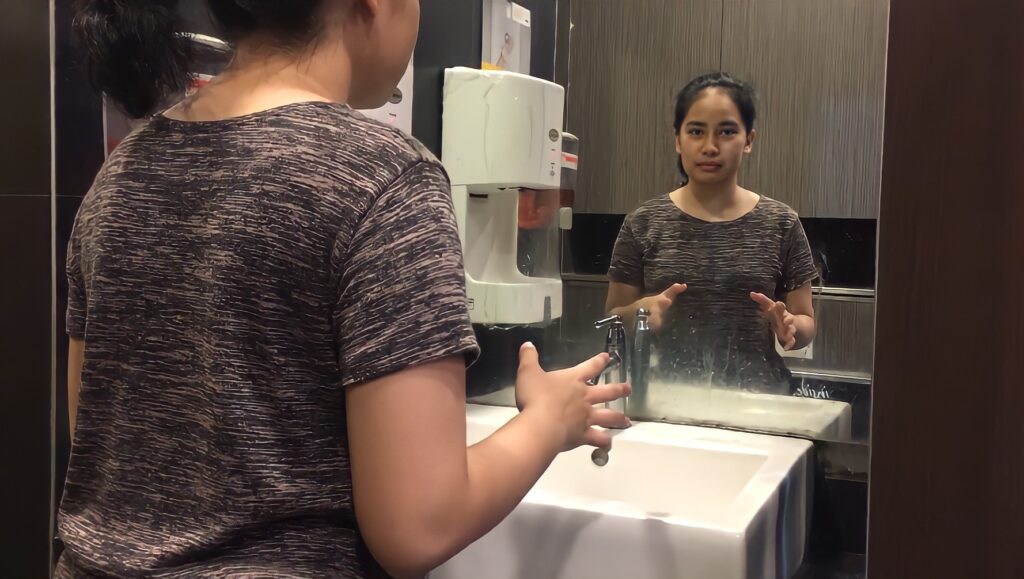 A group of third year Communication students from St. Dominic College of Asia (SDCA) made it to the shortlist of the 5th Rotary Public Service Announcement (PSA) Festival, a 30-second video making competition co-hosted by the Rotary Club of Circuit Makati (RCCM) with 24 other Rotary organizations.
The PSA "WI-HA" by Jhody Sacramento, Kristzen Joy Mendoza, Lourdes Mae De Gala, and CK Dela Cruz, collectively known as JKLC Production, is among the 35 semifinalists chosen out of 355 submissions received by RCCM from 27 different high schools and colleges all over the Philippines.
Last month, the same group barged into the finals of the Three Shots Film (3SF) festival organized by Media Underground or MUD Studios with their short film "Laruan."
For the fifth straight year, RCCM is holding the Rotary PSA Festival for amateur and student filmmakers. Five semifinalists were chosen for each of the seven Areas of Focus of Rotary International, namely Basic Education and Literacy, Disease Prevention and Treatment, Economic and Community Development, Maternal and Child Health, Peace and Conflict Prevention and Resolution, Supporting Environment, and Water and Sanitation. "WI-HA" falls under the last category.
Cameraperson and editor Mendoza, who currently serves as the president of the Association of Dominican Communicators, a student organization made up of SDCA Communication majors, stressed that drinking unclean water can cause serious health problems. "With this PSA, we want to remind everyone that we must be careful and aware of everything that we drink. Also, we should take action for people who don't have permanent homes and don't have enough sources of clean water," she shared.
"We would also like to emphasize that when talking about water, we should not only concern ourselves with what we are drinking but also with our surroundings. Children along the streets are likely the first ones to be the victims as it is normal for their innocent age to play outdoors," director De Gala added.
SDCA student Lara Mae Tamio previously placed third in RCCM's annual video competition for her entry "Pasa Pasa" during the awards night held two years ago at Spotlight Theater, Circuit Makati.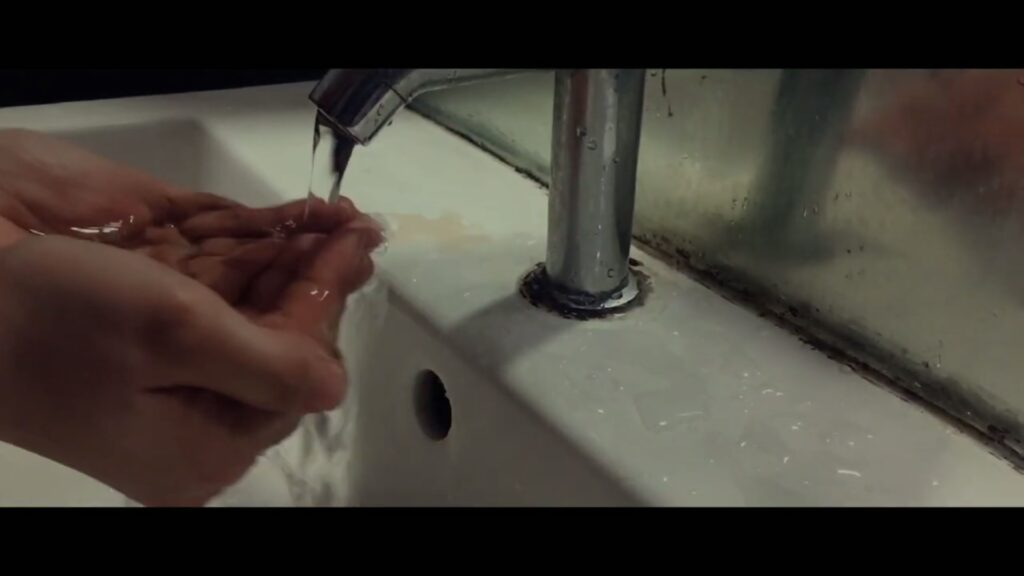 Aside from Tamio, SDCA's Anne Camacho, Bien De Guzman, Jasmin Claire De Guzman, and Jereen Tagle of Rinoa Productions also made it to the shortlist in 2019 with their two entries, "Basura Mo Kayamanan Ko" and "Tubig Para sa Kalusugan Natin."
"As for our group, we've seen that water is one of the easily accessible resources here on our planet, but this comes with a price. Especially for those people who live in the streets or a community that is festering with contaminated water sources that they struggle to keep their essential well-being in check," scriptwriter Dela Cruz explained.
After making it to the 3SF cut last November, Mendoza's co-editor, cameraperson, and assistant director Sacramento revealed that they were not planning to shoot an entry for another contest. "It started with a stray kid we saw in front of our school's drinking water fountain. Upon experiencing this situation, the deadline for submission of entries in Rotary PSA happened to be extended. This gave us the reason to push through with this concept," she concluded.
"WI-HA" can be viewed here: https://youtu.be/aXu8CMsUbqM